Should Your Company Use Commercial Cleaning Services?
Ask Yourself These Things
---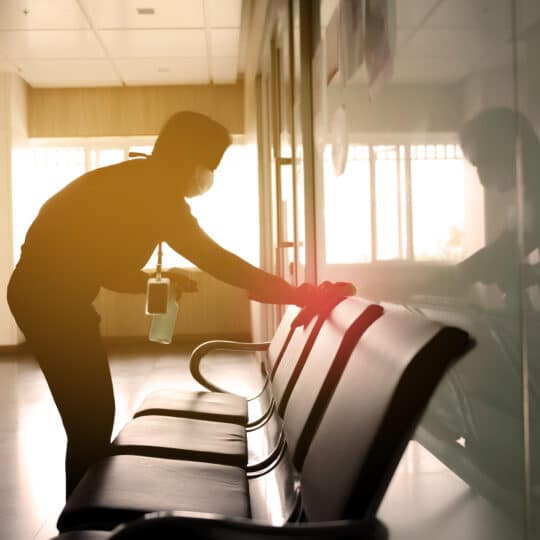 When you're looking to save money running a business, you probably consider what things you can do on your own versus hiring outside help. Should your company use commercial cleaning services, or should you and your employees handle the task? Ask yourself these things.
Should Your Company Use Commercial Cleaning Services?
Do you need more time to focus on your business? 
Someone needs to clean your office space or storefront. This necessary task takes away from the work that makes your business run smoothly and makes you money. By hiring a commercial cleaning service, you get that time back to focus on the things most important to your business's success.
Are you concerned about your company's perceived cleanliness?
Effort is essential for cleaning, but like many other things, the professionals at a commercial cleaning service know the ins and outs of cleaning commercial spaces. In addition to doing a more thorough job, they can complete the task more efficiently with their own supplies so you don't need to stock up.
Is there extra time for your staff to clean properly? 
It's important you don't interrupt your employee's workday or impact a customer's shopping experience by cleaning during the business day. That means all cleaning has to be completed off-hours. Are you and your employees staying late or coming in extra early? When you hire a commercial cleaning service, those odd hours are standard so you can return to your clean workspace, ready to start your day.
JDog Carpet Cleaning & Floor Care Offers Commercial Cleaning Services.
We do it so you don't have to. We are a team made up of Veterans and Military family members who are dedicated to serving our community with the same ethos we lived by in the Military—Respect, Integrity, and Trust. We offer a variety of cleaning services to revive your carpeting, hardwood floors, tile and grout, siding, mattresses, and more. Plus, we also provide disinfectant services. Call us today at 844-655-JDOG for a free quote.