5 Tips for Power Washing Your Siding
For Safety and Efficiency
---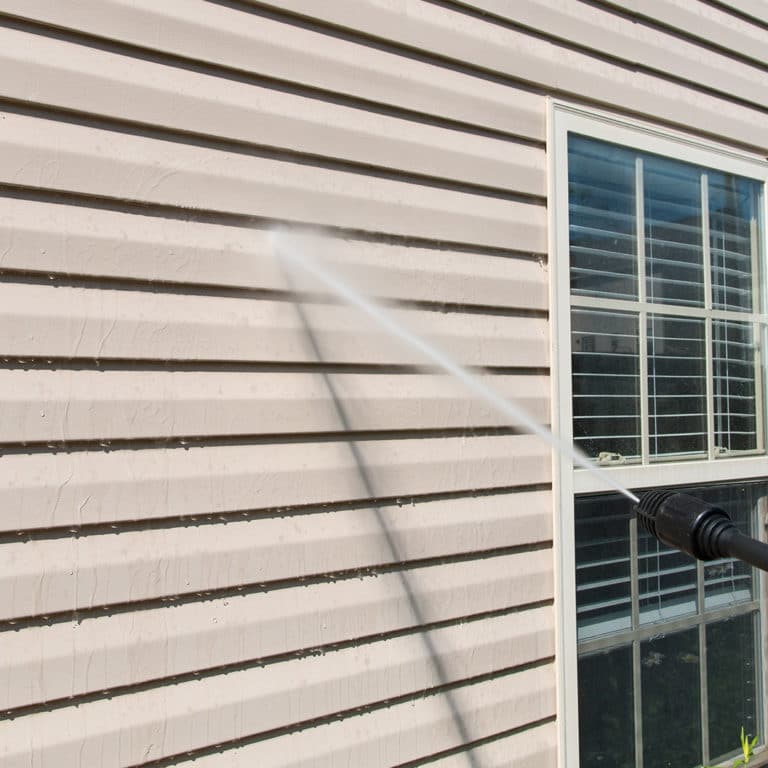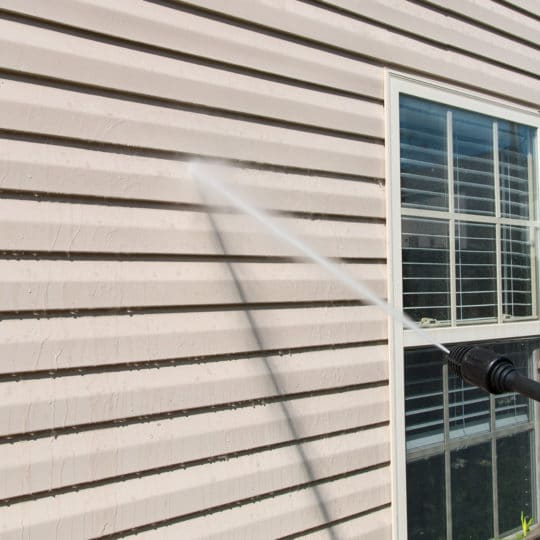 As you head out to enjoy the sunshine, have you noticed your siding is now sporting some algae and other unsightly stains? A quick spritz with your hose likely isn't going to cut it, and you might need to explore options like power washing, pressure washing, and soft power washing. Is power washing right for you? Before you get started, read these five tips for power washing your siding.
5 Tips for Power Washing Your Siding
First, consider if power washing is actually right for you. Did you know power washing can be dangerous if not done properly? Pressure washers can generate 1,500 to 4,000 psi (pounds per square inch). If you're having a hard time imagining that, consider that your garden hose delivers about 50 psi. This powerful spray can be hazardous when misdirected and has been known to send people to the hospital with severe injuries. The most common injuries include lacerations, bruises, punctures, and eye injuries.
Prep yourself and your space. Be sure to have all of the right safety equipment like steel-tipped shoes, gloves, goggles, and eyewear. You'll also want to protect your belongings near your siding like flower pots, decorations, and everything that can be moved from the area before you get started.
"Sweep" the siding. We recommend you use a sweeping motion, starting from one side of your house and working the water stream toward the far side. This helps ensure there aren't any missed spots, which will show when you are finished because the chemical solution does part of the work. You can "feather" your motion to help mask the starts and stops of the sweep. You do this by going over the overlap part with quick, small sweeping motions.
Leave it to the professionals. At JDog Carpet Cleaning & Floor Care, we provide soft power washing services, which is the safest way to clean your siding, deck, sidewalk, and more. Call us today at

844-GET-JDOG

to schedule a service. We'll arrive on time, in uniform, and won't stop until your siding is cleaned to our high standards.