Hardwood Floor Cleaning Mistakes
Don't Do These Things
---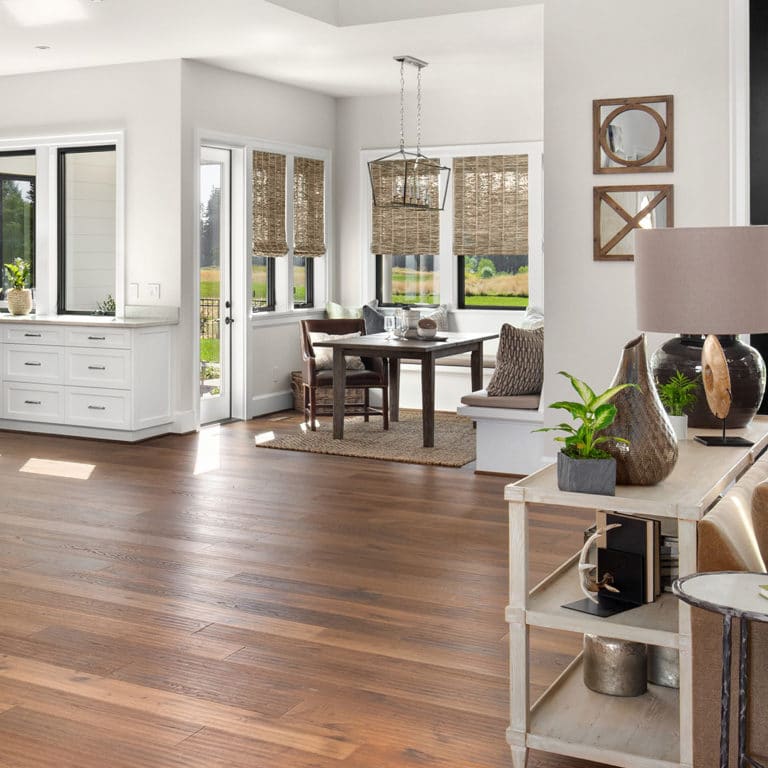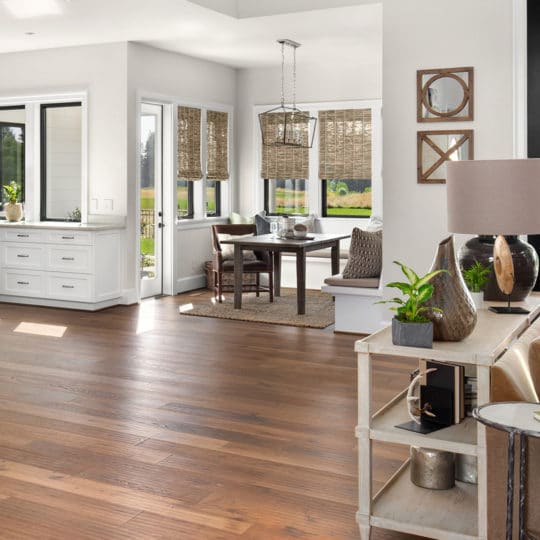 When you know the common mistakes to avoid making when you have hardwood floors, you can keep them looking shiny, new, and charming for years to come. Keep reading for tips on how to take care of your home without making any of these common hardwood floor cleaning mistakes.
Hardwood Floor Cleaning Mistakes
Use Water or Steam Cleaners: It may be tempting to just mop up spills with some water or clean messes with cleaning tools you have for other floorings, but using too much moisture on hardwood floors is a big mistake. Wood absorbs moisture quickly, and too much liquid could cause swelling and warping.
Drag Furniture Across Your Floors: Moving furniture around can mark up your hardwood floors pretty quickly. Whenever you move furniture, pick it up instead. Sliding furniture across your floor will only cause scratches and gouges that will require a professional refinishing job later down the line—which means spending more money and time than necessary.
Wear High Heels on Your Floors: High heels can be disastrous for hardwood floors—they can leave dents in the wood if worn frequently in the same spot. To preserve your flooring, always take off your high heels before walking across them if possible. If shoes must stay on, try using an area rug or carpet runner to create a path from one room to another so that high heels won't damage the wood beneath it.
Leave the Hardwood Floor Cleaning to JDog Carpet Cleaning & Floor Care.
There are many nuances to handling the flooring around your home, we know just how to take care of your hardwood floors to make them clean and restore their natural luster. When you hire us, you know we'll arrive on time and in uniform and won't stop until the project is completed to our high standards. Simply call us today at 844-GET-JDOG to schedule a service.