The Reasons Your Shower Has Mold
And How You Can Prevent It
---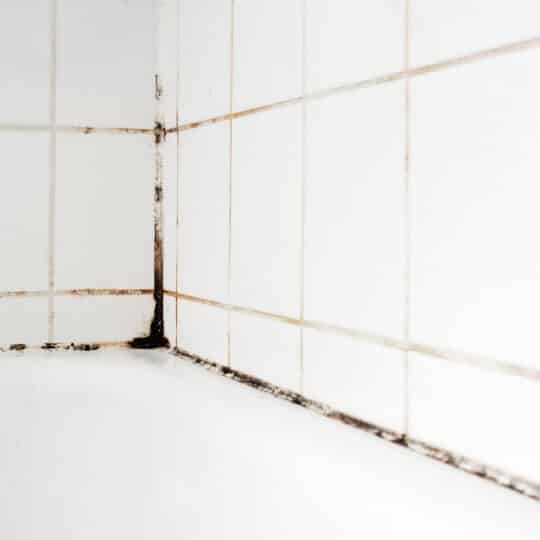 There are few things that make a shower less inviting than mold clinging to corners, caulking, and grout. The black or green fungus develops where water doesn't have the opportunity to dry and is particularly tricky to get rid of. Read on to learn the reasons your shower has mold and the preventative steps you can take to keep it away.
The Reasons Your Shower Has Mold
Damp environment: Mold thrives in damp environments, especially in areas with poor ventilation. This inadequate ventilation in many bathrooms creates the perfect situation for mold to grow, as moisture from showers and baths often remains trapped due to shower curtains and doors designed to keep water in.
Poor sealing: Improper sealing around shower fixtures, such as faucets, tiles, or shower doors, can allow water to penetrate crevices and create a breeding ground for mold. Damaged or deteriorated caulk or grout can also provide an entry point for moisture.
Organic material: Mold requires organic matter to grow and thrive. Soap scum, body oils, and shampoo residue can accumulate on shower surfaces, providing a food source for mold spores.
Insufficient cleaning: Inadequate cleaning and maintenance can also contribute to mold growth. Regularly cleaning the shower area helps remove mold spores and prevent accumulation.
How to Prevent Mold from Growing in Your Bathroom
Ensure proper ventilation: Use exhaust fans or open windows during and after showers to reduce humidity and promote airflow.
Regularly clean your shower: Clean the shower surfaces regularly using appropriate cleaning products to remove soap scum and other organic matter.
Start with a clean slate with JDog Carpet Cleaning & Floor Care: Before you can take steps to prevent new mold growth in your bathroom, you have to get rid of the mold you already have. Give yourself a blank slate with help from the Veterans and Military family members at JDog Carpet Cleaning & Floor Care. We know just how to clean your shower. When you call us, you can be confident we won't stop cleaning until the project meets our high standards. Call us today at

844-GET-JDOG

to schedule your appointment.