Why Does My Couch Smell Bad?
Take Action Against Odors Now
---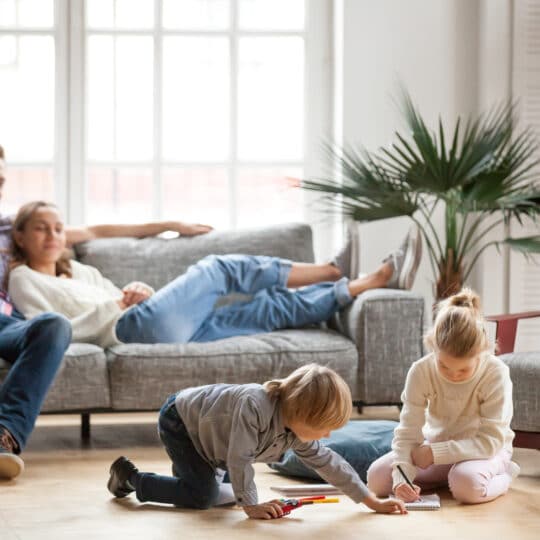 The only thing you want to do after a long day is relax on the couch, but it's nearly impossible to ignore an unpleasant odor as you unwind. And it's quite an embarrassing situation to have guests over who have to endure the smell during their visit. Why does your couch smell? Learn the possible causes so you can take steps to prevent unpleasant odors going forward.
Why Your Couch Might Smell Bad
Accumulated dirt and spills: Over time, dirt, food particles, pet dander, and spilled liquids can build up in the fabric or cushions of your couch, leading to unpleasant odors.
Mold or mildew growth: If your couch has been exposed to moisture or high humidity, it may develop mold or mildew, which can cause a musty smell.
Pets: All pet owners know the odors that come with owning a furry friend. The unpleasant smell can infiltrate the fabric fibers down to the foam cushion. Even worse, your pet may have had an accident on your sofa without you even knowing.
Smoking or strong odors: If someone has been smoking or if strong-smelling substances have been in close proximity to the couch, the fabric may absorb these odors, leaving a lingering smell.
How to Address Your Odorous Couch
Unfortunately, avoiding the causes of smelling furniture won't make an impact until your couch smells fresh again. Here are some steps you can take to address the unpleasant odor:
Follow the manufacturer's instructions. You might find a variety of tips and tricks online to clean your couch, but some cleaning agents and methods can cause irreversible damage. The best thing you can do is research what the manufacturer recommends.
Call the professionals at JDog Carpet Cleaning & Floor Care. Our technicians are trained to only use the safest cleaning methods to revive your upholstery. When you call us at

844-GET-JDOG

, you can expect transparent, fair pricing. Your technician will arrive on time, in uniform, and won't stop cleaning until the project meets our high standards.