The Pros and Cons of Laminate Flooring
Is This Flooring Right for You?
---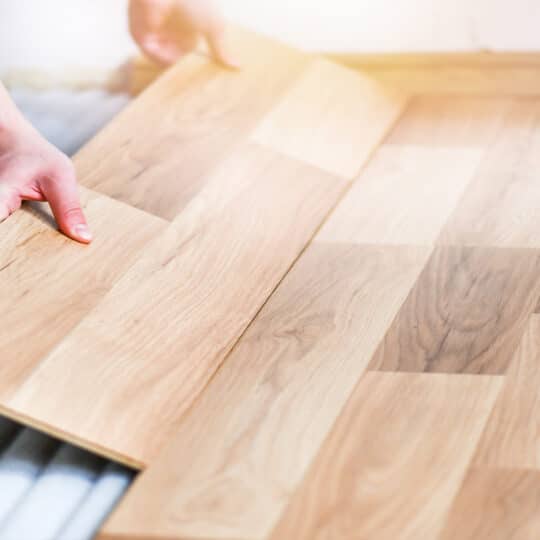 At JDog Carpet Cleaning & Floor Care, we know flooring. We see all types in all conditions. We know it's not easy to choose which flooring is right for your space, so today we're going to talk about the pros and cons of laminate flooring.
The Pros and Cons of Laminate Flooring
Pros
Variety. You can find laminate flooring that looks like tile or hardwood and has different patterns. There's something for everyone and every style.
Cost. Laminate tends to be a cost-effective flooring solution that is less expensive than choosing tile or hardwood.
Easy care. Tile and hardwood have rigid cleaning standards. Laminate, however, tends to be a little easier to clean. Learn everything you need to know about taking care of your laminate floor. 
Easier installation. Coming in planks or tiles, you can likely DIY your laminate floor installation. You won't have nearly as easy of a time trying to install hardwood or tile, which require special tools and training.
Cons
Shorter life. Expect your laminate flooring to last anywhere between 15 to 25 years, depending on how you care for it. For comparison, tile flooring is expected to last 50 years, and hardwood may start to fade after 25 years but can last 100 if installed correctly.
Sensitivity to moisture. While durable, one of the cons of laminate flooring is that is it susceptible to moisture damage and shouldn't be installed without a moisture barrier in spaces like laundry rooms and bathrooms.
It can't be refinished. Unlike hardwood, once your laminate flooring fades or breaks, it needs to be replaced instead of refinished.
JDog Carpet Cleaning & Floor Care Knows How to Care for Laminate Flooring
We know just how to take care of your laminate floor so it shines like new. When you hire JDog Carpet Cleaning & Floor Care, you can expect transparent pricing, on-time service, and we won't stop cleaning until it meets our high standards. Call the Veterans and Military family members today at 844-GET-JDOG.