Cleaning Your Hardwood vs Engineered Hardwood Flooring
Is There a Difference?
---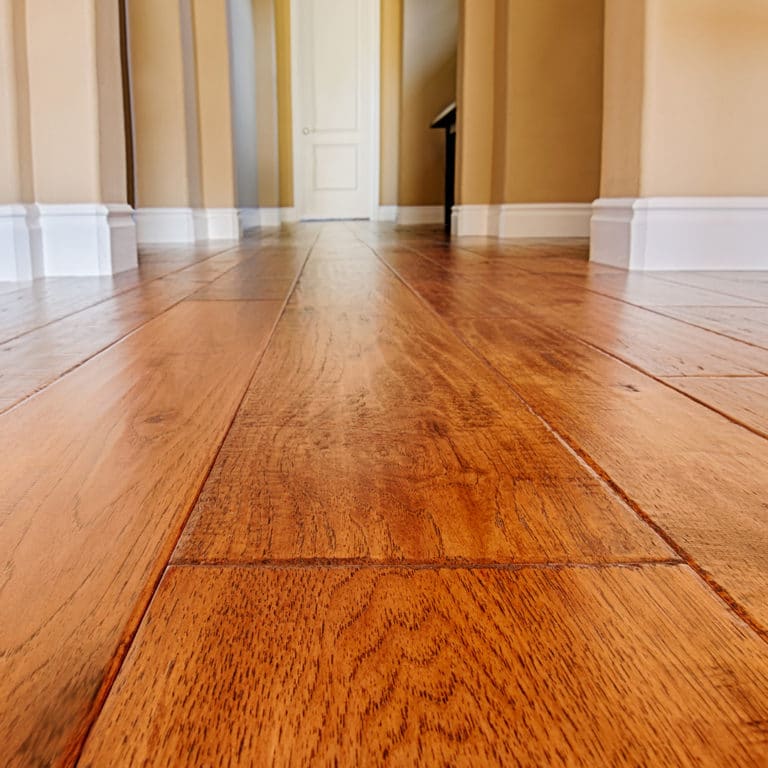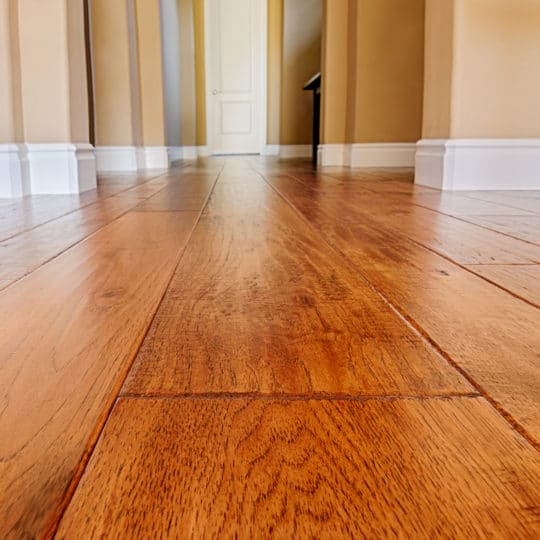 Hardwood and engineered hardwood flooring both make quite a charming statement in your home. While they look similar, do you clean them similarly? Find out.
Hardwood vs Engineered Hardwood Flooring
Hardwood
Sweep and dry mop as needed. This should always be your first go-to because it keeps your floor tidy without risking scratches or other damage.
Vacuum when necessary. Vacuuming can actually cause scratches on your hardwood floors, so your best and safest choice is a canister vacuum that has a floor brush attached.
Use the right products. Choose a cleaning product made specifically for hardwood. Rather than using a mop and bucket, lightly mist your floor with the cleaner to avoid putting excess liquid on the floor. Do not use water and vinegar or soap-based cleaners, which can dull the floor's finishing over time.
Mop lightly. Hardwood floors and water do not mix. In fact, the less liquid you use, the better. When you do need to mop your hardwood, Simply use the mop to pick up the liquid cleaner, not to scrub the floor.
Engineered Hardwood Flooring
Sweep daily. Sweeping is one of the most gentle options for your engineered wood flooring. It should be your first go-to when possible.
Vacuum gently. Your floors can stand up to vacuuming, but they can be scratched by the vacuum's roller. Luckily, most vacuums have different settings for different flooring. Be sure to use the right setting!
Mop with a dry microfiber mop first to pick up any leftover dust particles. Sweeping and vacuuming won't catch all dust. Use a dry microfiber mop before mopping; otherwise, you might just push around dust.
Mop with a damp mop. Engineered wood flooring stands up better to moisture than standard hardwood floors, but it's not waterproof. Mop with a damp (not soaking wet) mop. Don't let any areas puddle.
JDog Carpet Cleaning & Floor Care Knows How to Clean Hardwood and Engineered Hardwood Flooring
We clean and polish your hardwood and engineered wood floors so they shine like new. All you have to do is call us at 844-GET-JDOG and show us where to work. Our teams are made up of Veterans and Military family members who are dedicated to serving our community with Respect, Integrity, and Trust. We offer all kinds of cleaning services, from hardwood floor cleaning to soft power washing.