DIY Bath Tile Cleaning Solution
You Probably Have All The Ingredients You Need
---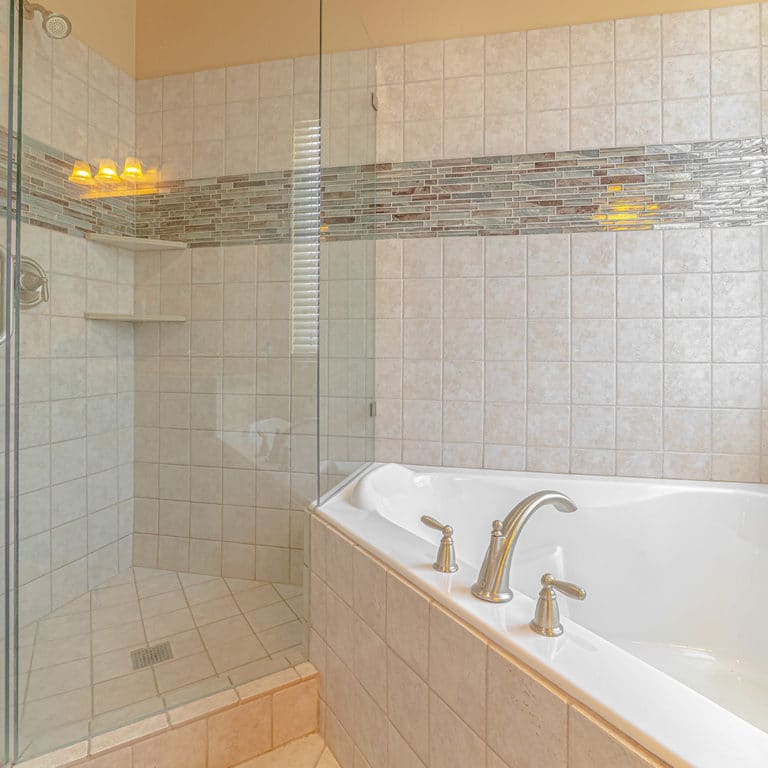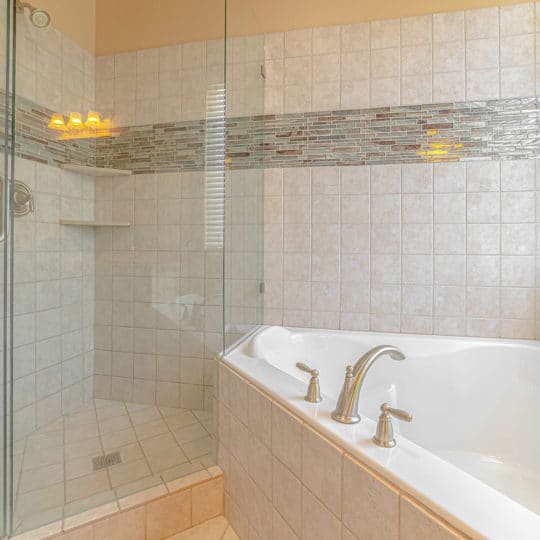 If you took a good look at your cleaning stock, would you find a variety of cleaning solutions, many of which are filled with chemicals? If you're ready to ditch the heavy-duty and artificial cleaners and clean your bathroom with all-natural ingredients, we have a DIY bath tile cleaning solution for you. Bonus: you probably already have all the ingredients you need and can save money on cleaning products!
DIY Bath Tile Cleaning Solution
Like many DIY cleaning solutions, you won't be surprised to learn baking soda and vinegar and integral ingredients. Here's the recipe:
1/2 cup vinegar
3/4 cup baking soda
1/4 cup lemon juice
1/4 cup dishwashing liquid
1/4 cup salt
Essential oils (optional, but encouraged for a fresh, clean scent)
Combine these ingredients in a spray bottle. Shake up the solution before you apply, and spray into the shower or tub. Let it sit for a few minutes, then use a sponge to scrub or wipe clean (depending on the amount of grime). Rinse.
You can also use this as a daily spray after your shower–no scrubbing needed! This will help lessen the work next time your shower needs a scrub-down.
JDog Carpet Cleaning & Floor Care Is Here for the Tough Jobs
Whether you just moved into a well-loved (read: dirty) home or your home could use a refresh, JDog Carpet Cleaning is here to help. From carpets to tiles and power washing to upholstery, we have the solutions you need to get your home spic and span. When you call us, you can expect transparent pricing, on-time service, and our guarantee that we won't stop cleaning until the job is completed to our high standards. Call the Veterans and Military family members today at 844-GET-JDOG to schedule a service.