Are You Making These Carpet Cleaning Mistakes?
4 Things to Avoid
---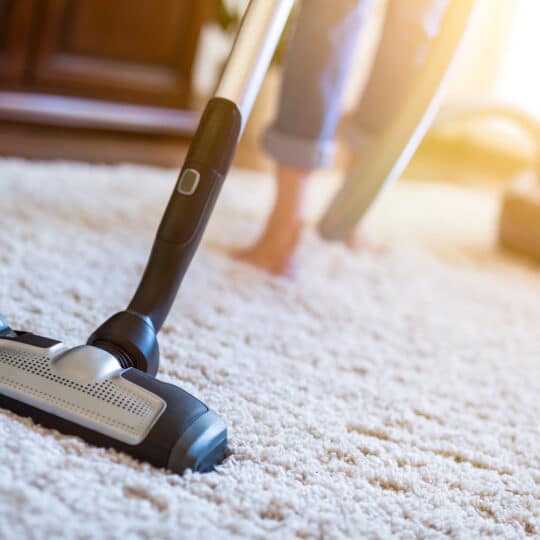 You just bought a new carpet, and you want to keep it looking fresh and clean. But, some common mistakes people make when cleaning their carpets can cause permanent damage. Here are a few common carpet cleaning mistakes you need to know about so you can extend the longevity of your investment.
Are You Making These Carpet Cleaning Mistakes?
Using the Wrong Cleaner: One of the most common mistakes people make is using the wrong cleaner on their carpets. It's important to use the right type of cleaner for your particular type of carpet–otherwise, you could damage it. Some carpets require special cleaners specifically designed for them, while others may require a more general cleaner appropriate for all types of carpets. Before you start cleaning, read the care instructions provided by the manufacturer or consult an expert to determine which cleaner is best for your carpet.
Over-Cleaning Your Carpet: Another mistake people often make is over-cleaning their carpets. While it's important to keep your carpets clean, if you do it too often, you could wear out the fibers faster than necessary. This can lead to premature wear and tear and drastically reduce the life of your carpet. A good rule of thumb is to vacuum at least once a week and have them professionally cleaned once every six months or so (depending on traffic).
Not Treating Stains Right Away: It's important to address spills as soon as they happen so the mess doesn't have time to seep into the fibers or infiltrate the padding, which is often the cause of unpleasant odors and tough-to-remove stains.
Trying to DIY Carpet Deep Cleaning without Proper Research: Like with any home project, things can go wrong if you try to complete a task without having the know-how. People often think they can just tackle a deep carpet clean over the weekend, but there is much more to consider, like which tools you'll use and how you'll dry the area so mold doesn't grow. Skip the stress, and call the Veterans and Military family members at JDog Carpet Cleaning & Floor Care. We know just how to clean your carpeting to ensure you can enjoy it for years to come. Call us today at

844-GET-JDOG

for a free quote.