5 Must-Know Tips for Cleaning Outdoor Upholstery
What You Need to Know Before You Begin
---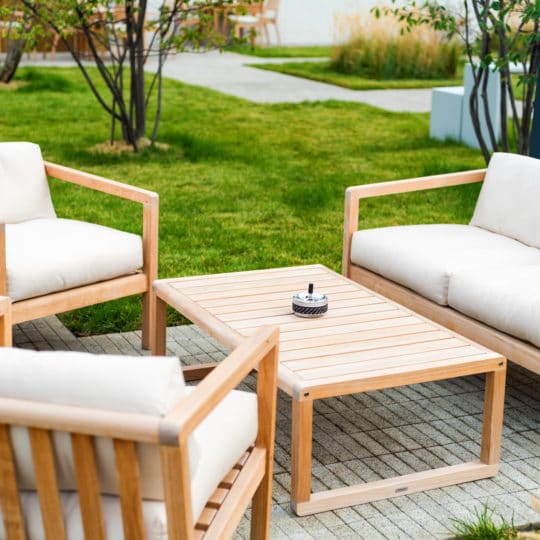 Spring is right around the corner, and so is the amazing weather that makes you want to spend your days outside. If your patio is a favorite place to be when the temperatures rise, it's time to prepare the space to make it as comfortable as can be. Here are six must-know tips for cleaning outdoor upholstery you need to know before you get started.
5 Must-Know Tips for Cleaning Outdoor Upholstery
Monitor the Forecast. One of the keys to success for cleaning your outdoor upholstery is making sure there is enough time for drying. Choose a sunny day when rain isn't expected for a few days to ensure you won't need to bring the cushions to finish drying inside.
Read the Label. Like with any cleaning task, be sure to read the instructions for how to clean your outdoor upholstery. You might even be pleasantly surprised to learn some parts are machine-washable.
Do a Test Spot. Before you tackle the whole cushion, do a hidden test spot to make sure your cleaning method won't discolor the fabric. Try a discrete corner on the underside of the cushion to minimize the damage if a reaction does occur.
Ensure Airflow When Drying. Your cushion will require adequate drying time, so don't put it right back on the chair or couch when you're done cleaning it, or you might risk mold or mildew growing inside the cushion. Place it in a spot where it can get the most airflow, and rotate periodically to ensure each side dries.
You Don't Have to Do It Yourself. Did you know you can hire someone to clean your outdoor upholstery? The Veterans and Military family members at JDog Carpet Cleaning & Floor Care are experts at cleaning upholstery so you don't have to. You can feel confident knowing we won't stop working until everything is cleaned to our high standards. When you're ready to get your patio ready for spring, call us at

844-GET-JDOG

.