What You Need to Know Before Cleaning Upholstery
Don't Start Until You Read This First!
---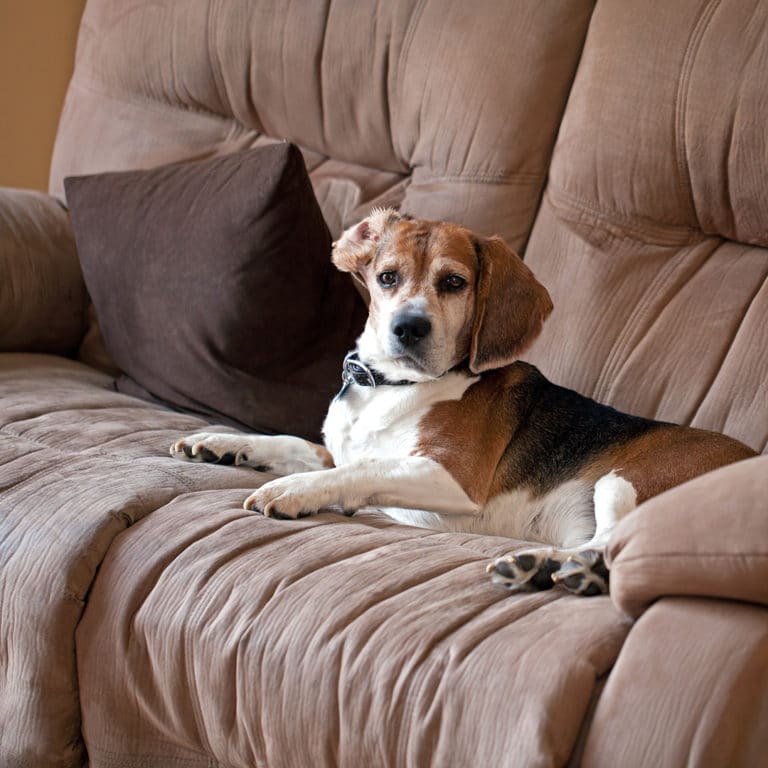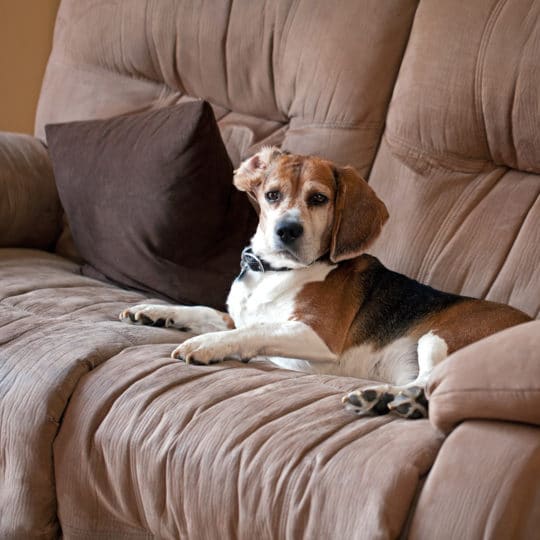 Has your sofa, armchair, or dining room chair seen better days? If it's still in usable condition and you aren't ready to replace it, you can breathe new life into the furniture by giving it a good cleaning. While you might feel equipped to give the hard surfaces a good scrubbing to get them shining like new, the fabric and cushioned areas aren't nearly as easy to refresh. Here's what you need to know before cleaning upholstery.
What You Need to Know Before Cleaning Upholstery
Don't get started until you read the label and do your research. Not all fabrics should be cleaned the same way. For example, you don't use water when cleaning your microfiber couch. See if you can find the specific cleaning instructions for the item you are cleaning, which you might be able to find on a tag or online if you know where you purchased the item. If you can't get specific instructions, be sure to research the right products for the fabric.
Vacuum first. Before working to remove stains from upholstery, you should vacuum the surface. Otherwise, you could be scrubbing crumbs and dust into the fabric, making it even harder to clean.
Use the right cloth. Be careful when choosing a cloth to use when cleaning upholstery. While it might be tempting to use the hand towel that you retired as a cleaning cloth, you might accidentally transfer color to your fabric. Using white cloth is always best.
Give it time to dry. Upholstery with cushions provides the perfect environment for mold to grow. Give the fabric time to dry in an area with plenty of ventilation. If possible, take the furniture outside to clean. If not, it's a good idea to set up a few fans to speed things along.
Call JDog Carpet Cleaning & Floor Care for Help Refreshing Furniture and More.
We know just how to tackle and remove the toughest stains on your upholstery, flooring, and more. When you call us, you can expect Respect, Integrity, and Trust, the same values we lived by during our time serving our country. You can feel confident knowing we won't stop working until everything is cleaned to our high standards. Ready to get rid of those upholstery stains? Call us today at 844-GET-JDOG.