Your Cleaning List for a Great School Year
Set Your Kids up for Success
---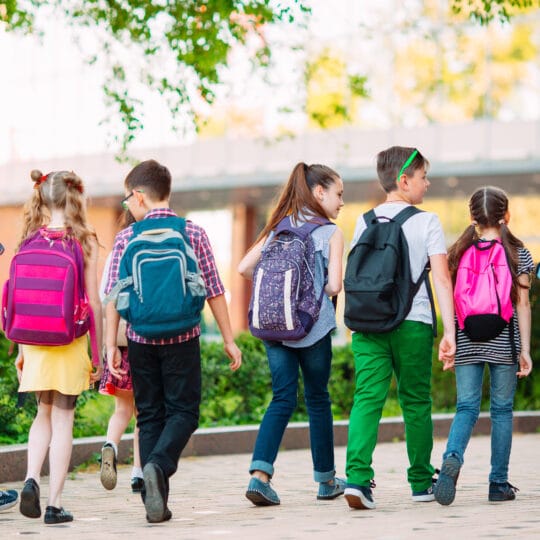 It's almost the most exciting time of the year: the kids are heading back to school! You're shopping for school supplies, packing backpacks, and organizing clothes. While these are of utmost importance on your to-do list, there are other things you can do at home to help set the kiddos up for success. Read on to learn what should be on your cleaning list to prepare for a great school year.
Your Cleaning List for a Great School Year
Mattresses. Getting a good night's rest is one of the most important things your student needs to succeed, but her mattress might be the thing getting in the way. Mattresses harbor a variety of undesirables like dust mites, dirt, sweat, and even tiny bugs. These things can cause sick-like symptoms, making it harder for your child to get a comfortable eight hours of rest. You can help by cleaning mattresses every six months.
Shoe closet. "Where are my shoes?" "I can't find my backpack!" "I don't know where my jacket is!" Do these lines sound familiar? While it's tempting to close the door to the shoe closet and ignore the mess, you can help make mornings smoother by cleaning and organizing it.
Disinfect, disinfect, disinfect! Little hands can bring home big germs. Keep disinfectant products around to help clean up after a long day. You can even get extra credit for cleaning school supplies from their backpacks at the end of the day! Don't forget to read the manufacturer's instructions to ensure it is safe for your surface.
Call JDog Carpet Cleaning & Floor Care for A+ Help.
When you call the Veterans and Military family members at JDog Carpet Cleaning & Floor Care, you can feel confident we won't stop cleaning until your project meets our high standards. We are here for all of your home cleaning projects, from mattresses to disinfectant services and tile to power washing. Call us today at 844-GET-JDOG to schedule your service.