Disinfecting Retail Stores
Why It's Important
---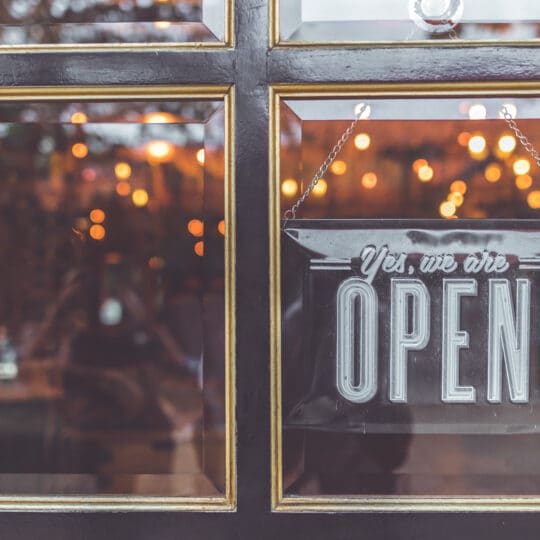 There's always something to celebrate, and this month, we're honoring independent retailers. Independent Retailer Month is observed every July, encouraging the support of local small businesses. These essential businesses in our communities employ approximately 51% of the U.S. workforce and offer products and services that aren't always found at bigger stores.
This year, it's more important than ever to celebrate these small businesses because many were severely impacted by the pandemic. As people are beginning to head back to stores rather than opting for pickup for delivery, we understand it's essential for shops to disinfect to keep the in-person shopping experience as safe and comfortable as possible. That's why we offer disinfecting services for retail stores.
Disinfecting Retail Stores: Why It's Important
You can help combat COVID. The threat of coronavirus isn't over yet, so it's essential for the sake of the community that you keep your building as clean as possible. Using a professional disinfectant service, you, your employees, and your customers can feel safer in your business.
You can feel confident your business is cleaned to high standards. A commercial cleaning service knows the ins and outs of cleaning commercial spaces and can do so more efficiently than your employees. Plus, they can bring their own cleaning supplies so you don't need to stock up!
You can focus on your business. Whether you hire a service or ask your employees to clean, someone needs to make sure your store's cleanliness meets the expectations of you and your customers. By hiring a commercial cleaning service, you get that time back to focus on the things most important to your business's success.
Your building can be cleaned during off-hours. To prevent the interruption of your customer's shopping, it's important to clean off-hours. Are you and your employees staying late or coming in extra early? When you hire a commercial cleaning service, those odd hours are standard so you can return to your clean workspace, ready to start your day.
JDog Carpet Cleaning & Floor Care Offers Business Ownership Opportunities for Veterans and Military Family Members.
Each JDog Carpet Cleaning & Floor Care location is independently owned by a Veteran or Military family member, and we know it's essential to help the businesses local to our community. We use a disinfectant solution that is endorsed by the EPA under list N to combat the COVID-19 virus—a critical requirement for cleaning solutions right now. This hospital-grade disinfectant is also effective against a broad spectrum of bacteria and viruses to give you peace of mind. Call us today at 844-GET-JDOG to learn about how we can support your small business with disinfectant services.