Cleaning New Year's Resolutions
Ideas to Make Next Year Cleaner
---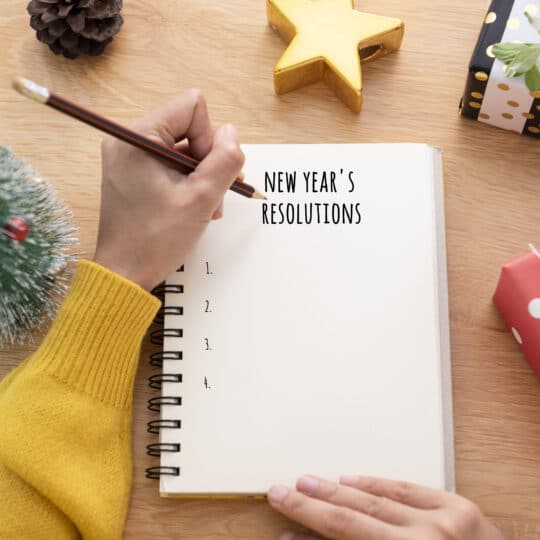 It's that time of the year again. As you're cleaning up from the hustle and bustle of holiday celebrations and hosting, you might already be thinking about next year and how you can make it even better than the last. You can make your life and your home even easier to manage with these cleaning New Year's Resolutions.
Cleaning New Year's Resolutions
Make your bed every morning. Not only does it give a sense of order and accomplishment when you wake up, but also helps set an inviting tone for bedtime at the end of every day.
Use an after-shower spray. Choose the rinse-free option that you can spray after your shower and forget about it. This will make your usual cleaning day even easier to manage.
Clean as you cook. It can be tempting to leave your ingredients and used pots and pans for after dinner, but you can save yourself time and stress later by cleaning up as you cook.
Do smaller loads of laundry. If you're like many of us, you don't do your laundry until you realize you're almost out of clothes. Then, the large load feels even more daunting to fold. By doing a small load of laundry every other day, you can get a handle on the washing and folding.
Follow the one-minute rule. There are many little tasks that cause stress in our lives that can be completed quickly. If a task takes only one minute, like cleaning the sink with a wipe, do it now to get it out of the way.
Schedule a service with JDog Carpet Cleaning & Floor Care. It only takes five minutes! We help revive every area in your home, from carpets to your bathroom and siding to hardwood. When you hire JDog Carpet Cleaning & Floor Care, you can expect transparent pricing, on-time service, and we won't stop cleaning until it meets our high standards. Call the Veterans and Military family members today at

844-GET-JDOG

.