Stinky Carpet Solutions
How to Get Rid of the Smell
---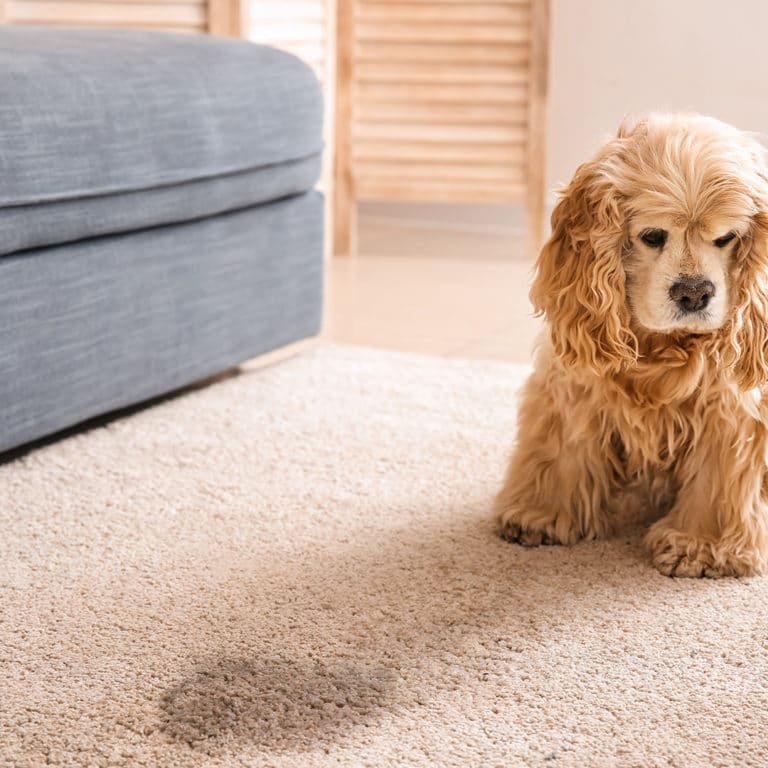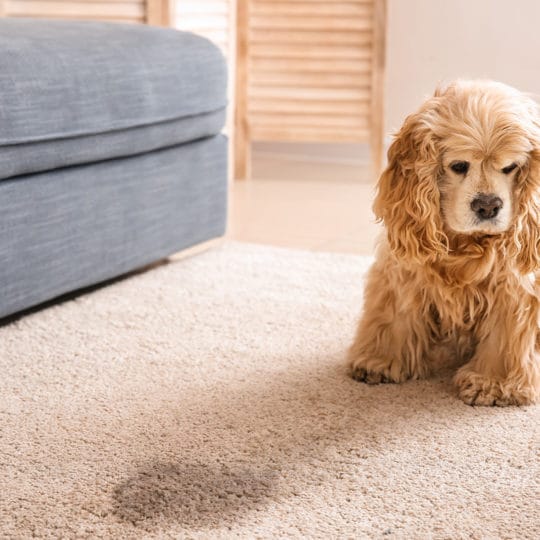 When you walk into a room, does an unwelcoming smell greet you? You might be dealing with carpet odor caused by things like pet urine or feces, mildew, and smoke. The tough part about these lingering odors is that you don't always see a stain to go with them. Read on to learn some of the stinky carpet solutions that can tackle the smells invading your space.
Stinky Carpet Solutions
Vinegar
This might be the easiest method with something you already have at home! While it might smell strong at first, vinegar dries scentless. Pour white vinegar into a spray bottle and spray evenly on the carpet. Simply let it dry and repeat if necessary.
Baking Soda and Borax
Mix 1/2 cup baking soda with 1/2 cup borax. Sprinkle the mixture onto the carpeting and let it sit for 30 minutes, then vacuum. If the carpet is still stinky, repeat the process again.
Pet Odor Neutralizer
If you determine your pet has been using the carpet as a bathroom, your best option is to use an enzyme-based pet odor neutralizer. You can find these products at your local pet store or home improvement store. You can also make your own pet stain remover with items you probably already have at home.
Call JDog Carpet Cleaning & Floor Care
Tough smells are no match for JDog Carpet Cleaning & Floor Care! We offer a variety of cleaning services for your carpeting and beyond, including specialty carpet deodorizing to address smells from pets, mildew, smoke, and more. Every time you call the Veterans and Military family members at JDog, you know you'll get transparent pricing and on-time and respectful service. Plus, we won't stop working until everything is cleaned to our high standards. Call us today at 844-GET-JDOG to schedule your service.
Note: Whenever you are using a product on your carpeting, you should refer to the manufacturer's guidelines and test an inconspicuous area first.