How to Clean Red Wine on Carpet
A Step-by-Step Guide
---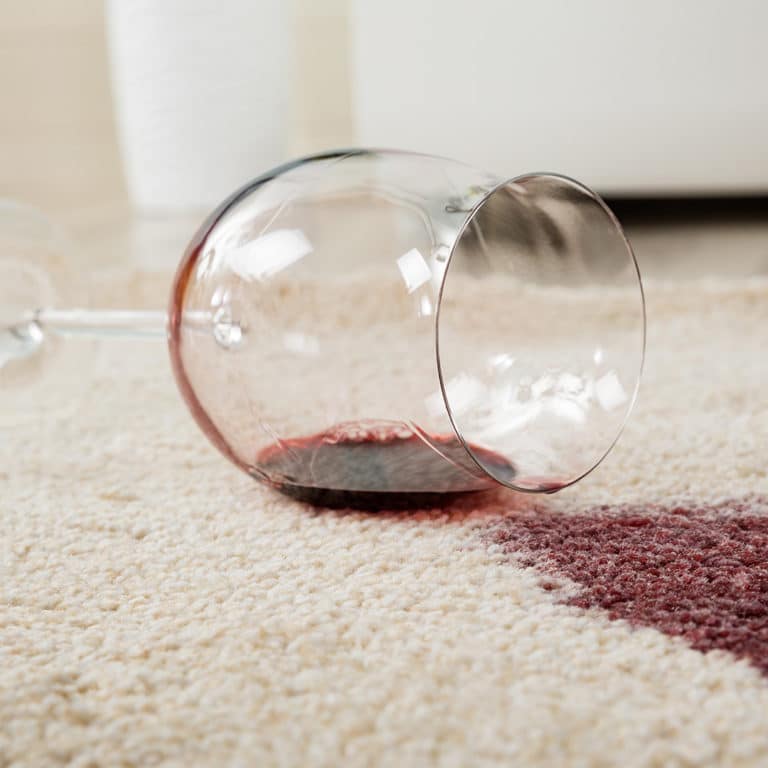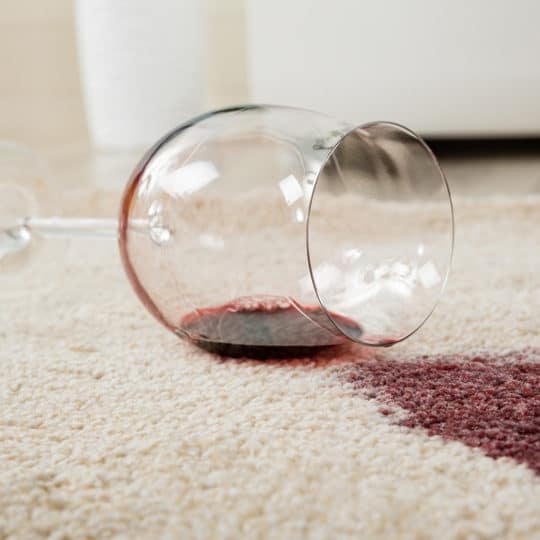 When you discover a red wine spill on your carpet, the first thing you might feel like doing is grabbing another glass to deal with the frustration of cleaning up the stain. But, it's easier than you think! Learn how to clean red wine on carpet.
How to Clean Red Wine on Carpet
What You'll Need:
White cloth
Cold water
Cleaning solution
Solution A: Baking soda. Make a paste of 3-parts water with 1-part baking soda.
Solution B: Vinegar. Mix two cups of water, one tablespoon of vinegar, and one tablespoon of dish soap in a bowl.
Step 1: Take Action Immediately
If you are able to take action immediately, grab a white cloth and lightly blot up the excess liquid. Pour a bit of cold water directly on the stain to dilute the remaining liquid. Blot again using a clean cloth. Repeat this process until the cloth doesn't change color anymore.
Step 2: Use Your Cleaning Solution
If using the paste: Apply it to the stained area, let it dry, and then vacuum it up. Repeat as necessary.
If using your liquid solution: Use a sponge to apply the solution directly on the stain, and blot it dry. Repeat as necessary.
Step 3: Call JDog Carpet Cleaning & Floor Care to Clean Red Wine on Carpet.
If a red wine or other carpet stain isn't responding to your DIY cleaning methods, call the Veterans and Military family members at JDog Carpet Cleaning & Floor Care. We know just how to take care of those tricky stains, smelly carpets, lackluster hardwood floors, and more. When you call us, you can expect transparent pricing and on-time services. Plus, we won't stop cleaning until it meets our high standards. We approach every job with the same values we learned during our time serving our country: Respect, Integrity, and Trust. Call us today at 844-GET-JDOG to schedule a service.