How to Clean Slime on Carpets
Five Steps
---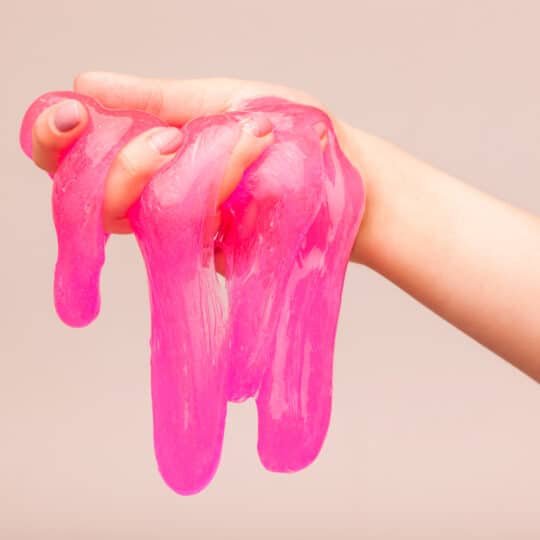 Slime is a fun activity for kids, whether you buy it or make it, but it is not fun when it makes a mess of your clothing, furniture, and carpeting. Most slime is made with glue, so it can make quite a sticky mess when it ends up in the wrong place. Read on to learn how to clean slime on carpets.
How to Clean Slime on Carpets
What you'll need:
Vinegar
Warm water
A soft brush (like a toothbrush)
Clean towel
Step one: Get up as much of the slime as you can using your fingers. Do not rub it into the carpet.
Step two: Make a solution of 2/3 vinegar and 1/3 warm water in a bowl.
Step three: Pour some of the vinegar and water solution over the slime on your carpeting. Use the soft brush to work the solution into the slime. You should use a circular motion to protect the fibers of the carpet.
Step four: Use the clean towel to dry the carpet as much as possible. If there is still slime left, repeat step three. Continue working it with the brush and solution then drying until all of the slime is gone.
Step five: Once dry, vacuum the carpeting in case any dry pieces are left over.
Tough Mess? Call JDog Carpet Cleaning & Floor Care.
The Veterans and Military family members at JDog Carpet Cleaning & Floor Care are here to help handle the toughest cleaning jobs in your home—like when slime ended up all over your carpet. In addition to offering carpet cleaning services for your whole house, we provide other services to address particularly resilient stains like ink and pet stains. We take great care in choosing the right method to remove these persistent messes from the delicate areas of your home, whether it's on your sofa, rug, or carpet. Call us today at 844-GET-JDOG for a free quote and to schedule a cleaning.