Why You Should Flip Your Mattress
---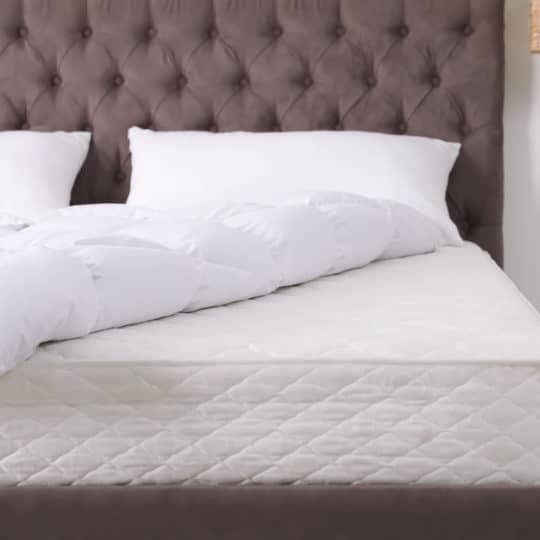 Mattresses are big investments. When you spend approximately 1/3 of your life sleeping, it's important to take care of your bed. We recommend cleaning your mattress approximately every six months. Another thing you can do is flip your mattress.
Why You Should Flip Your Mattress
Think about the comfortable position you always turn to in order to fall asleep. If you do this night after night, the pressure on the mattress will slowly condense it in some areas so it's uneven. Rotating and flipping your mattress alleviates the pressure on your usual spot to keep the mattress even. You might even find it's more comfortable!
Your mattress might not be suitable for flipping, like if you have a pillowtop mattress. Instead, you can rotate the mattress 180 degrees so that the foot of the bed is now the head of your bed. While this isn't as effective as flipping a mattress, it still helps extend the lifetime.
We Offer Mattress Cleaning Services
Whether you only need your mattress cleaned or your entire family could use a cleaner sleep-space, you can sleep soundly knowing we won't stop working until the job is completed to our high standards. When you call the Veterans and Military family members at JDog Carpet Cleaning & Floor Care, you can expect transparent pricing and on-time service. Call us today at 844-GET-JDOG for a free quote and to schedule a service.