How to Treat Microfiber Couch Stains
The Safe and Effective Way
---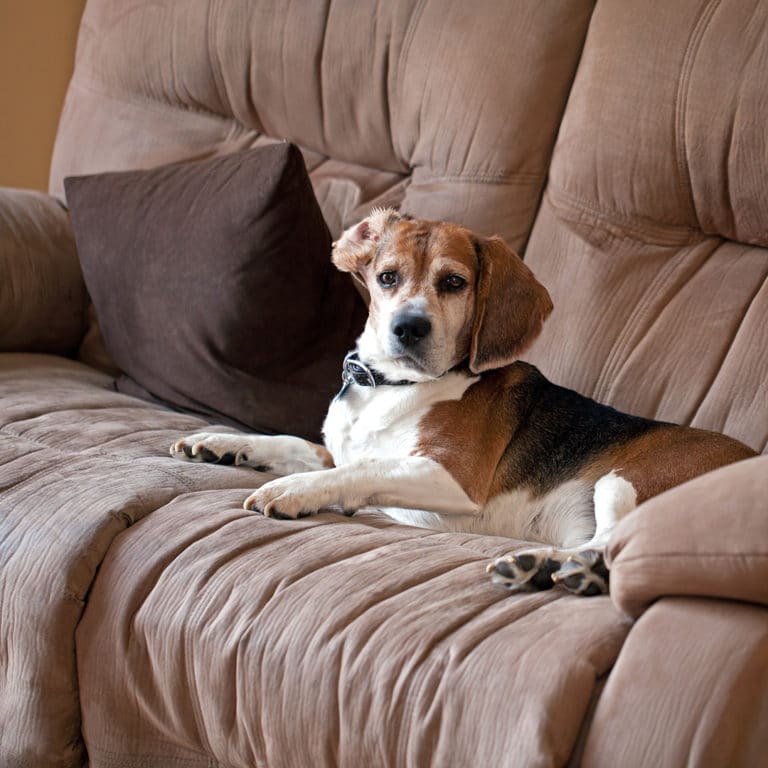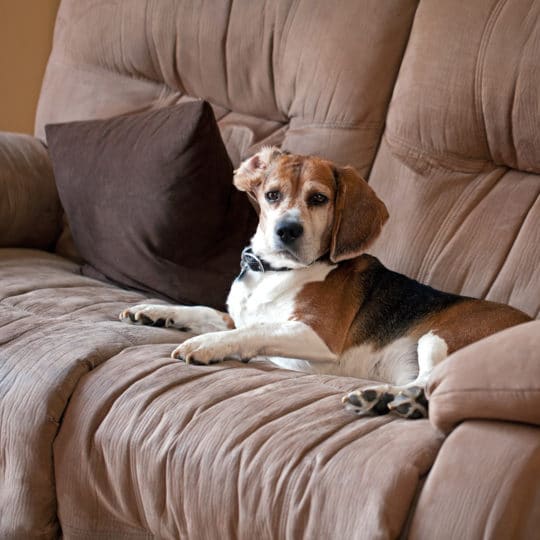 Your couch is the place you gather together to chat, watch TV, and play games. If you allow food and drinks while lounging, you're bound to end up with a spill or stain. And while you love how cozy and durable your microfiber couch is, it's prone to watermarks and other unsightly stains. Here's how to treat microfiber couch stains.
How to Treat Microfiber Couch Stains
When cleaning any surface in your home, it's best to check with the manufacturer's instructions. "W" means the fabric is water-safe, while "S" means clean with a dry cleaning solvent. An "X" stands for dry-brush only.
Try Rubbing Alcohol
While water stains might appear on the couch if you use water to clean, rubbing alcohol might solve your problem. After soaking up as much liquid as you can, spritz the stain with rubbing alcohol and rub into the fibers with a white sponge. Either let the alcohol air dry or speed up the process with a blow dryer.
Use Dish Soap
Put some dish soap in a bowl of water, and create lots of suds by mixing it around. Use a white cloth to pick up the suds only (no water!), and blot away stains. Once you've finished cleaning the stain, use a nylon-bristled brush to blend and soften the fabric.
Call JDog Carpet Cleaning & Floor Care for Microfiber Couch Stains
We know just how to tackle and remove the toughest stains on your upholstery, flooring, and more. When you call us, you can expect Respect, Integrity, and Trust, the same values we lived by during our time serving our country. You can feel confident knowing we won't stop working until everything is cleaned to our high standards. Ready to get rid of those microfiber couch stains? Call us today at 844-GET-JDOG.