The JDog leadership and advisory team is comprised of individuals who live by the values of Respect, Integrity, and Trust, as proven by their connection to the United States military. They take these values and use them to lead JDog Carpet Cleaning—a franchise opportunity exclusively for veterans. Their goal is to help ensure the satisfaction of our customers and the success of the heroes who own each location. Find out how their individual strengths and backgrounds come together to form our strategic team.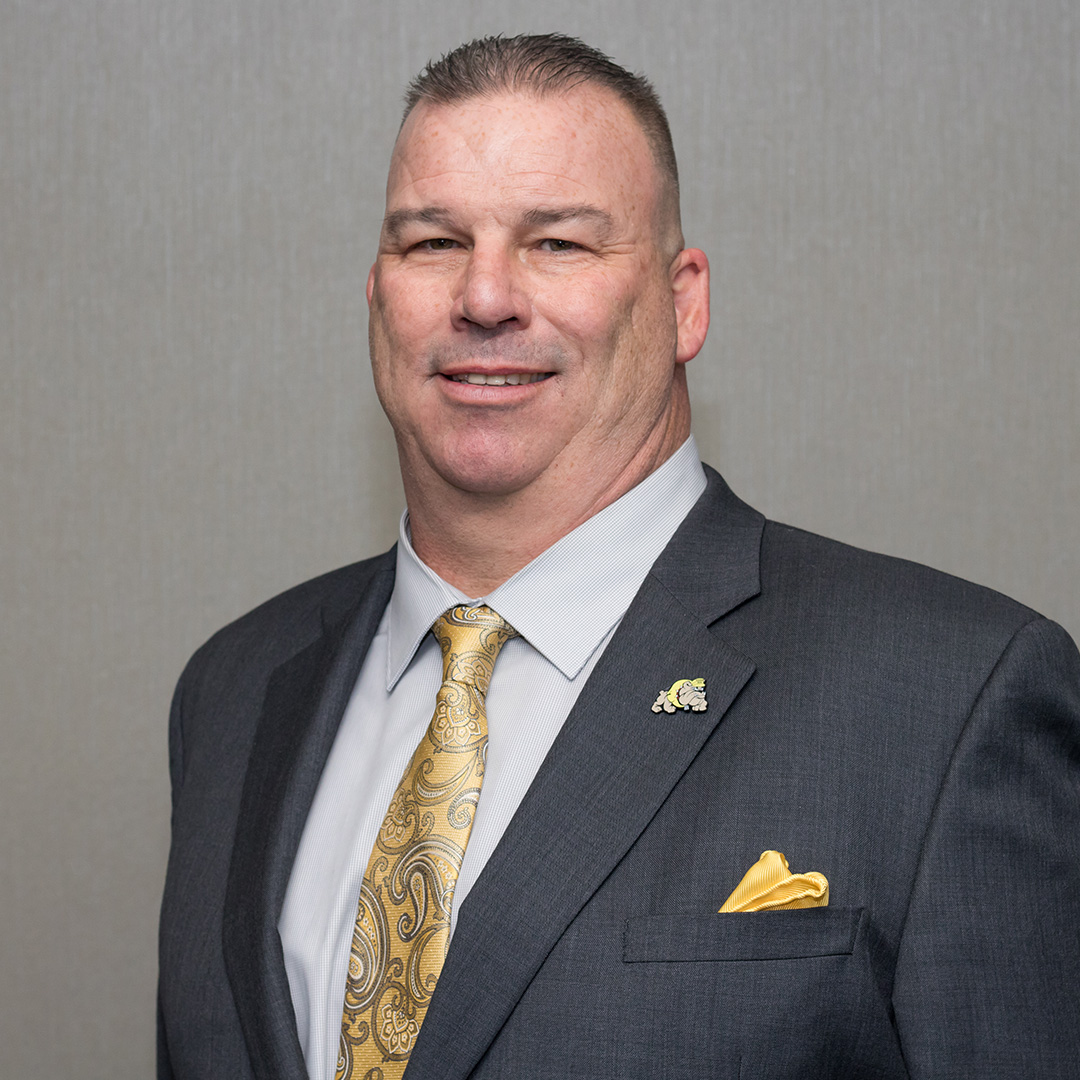 Jerry Flanagan
President, CEO, Co-Founder – JDog Brands
Jerry is an Army Veteran and the president, CEO, and Co-Founder of JDog Junk Removal. Together with his wife Tracy, he created a national Veteran brand dedicated to empowering Veterans through entrepreneurship.
The JDog Dream
The original JDog Junk Removal franchise location opened in 2011 as a two-person operation– Jerry hauled junk and Tracy managed the operations. Jerry's military background and trustworthy work ethic helped him earn clients. Within a year, he had more business than he could handle himself, so he hired local Veterans who shared his values of Respect, Integrity, and Trust.
JDog Junk Removal has become a nationwide brand, creating entrepreneurial and employment opportunities for Veterans and their families. There are now over 500 territories and 200 active locations. 90% of those are Veteran-owned! Plus, the company has created more than 1,000 job opportunities across the United States.
Additional Contributions to Veterans
Since transitioning back to the civilian world, Jerry has committed himself to helping Veterans succeed. He does this through:
An entrepreneurial boot camp for Veterans at St. Joseph's University
Boots to Business for Veterans, an entrepreneurial program offered through the U.S. Small Business Administration
West Point Society of Philadelphia, the International Franchise Association, and VETFRAN, which provide access and opportunities in franchising to Veterans and their spouses
Jerry also founded the JDog Foundation, which donates scholarship funds to Military branches.
Awards
From his time serving in the military, Jerry earned the Army Achievement Medal. He also earned the 2016 Vetrepreneur of the Year award from the National Veteran-Owned Business Association for his contributions to the veteran community and the 2016 Man of the Year award from Philly/Jersey Man Magazine.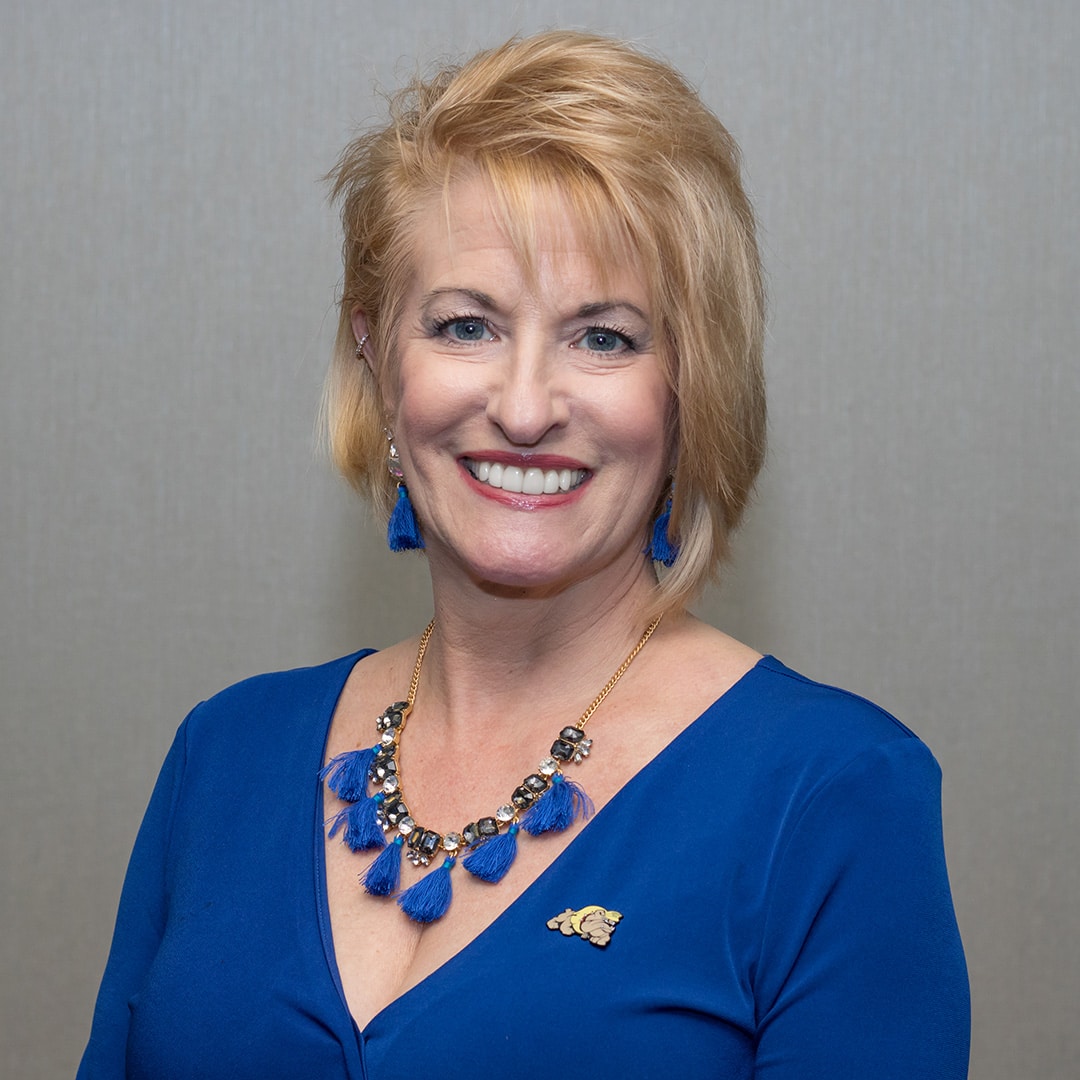 Tracy Flanagan
Vice President and Co-Founder – JDog Brands
Tracy co-founded JDog with her husband, Jerry, and has been an integral part in growing the business into a national Veteran brand. She leads the company's workforce development initiatives, including a strategic relationship with the Veteran Administration's Compensated Work Therapy Program. She is passionate about connecting Veterans with the proper resources, including franchise owners and other Veterans in the community who are transitioning back to the civilian world.
JDog's values of Respect, Integrity, and Trust, are seen and expected throughout all communications and services. Tracy leads the JDog training program on culture and customer service, ensuring these Military-based practices are ingrained within every JDog Junk Removal franchise and franchise owner.
Tracy's passions and skills have made her a sought-after speaker on the topics of Veteran entrepreneurship, women's entrepreneurship, and Veteran hiring and employment.
JDog Spouses
As a spouse of a Veteran, Tracy has proven to be a valuable and trusted mentor and friend to the JDog Junk Removal spouses. She realized there was a real need to connect like-minded individuals on the journey of starting a business with a spouse, so she created and leads JDog Spouses. The community shares advice, resources, and other ways to balance family while growing a business.
Community Involvement
Tracy's skills and contributions expand far past the JDog world. She is also the founder and choreographer of Divine Dance Ensemble. This liturgical dance group performs in church and community events. She also serves her church, Trinity Presbyterian in Berwyn, as co-chair of the Worship Committee.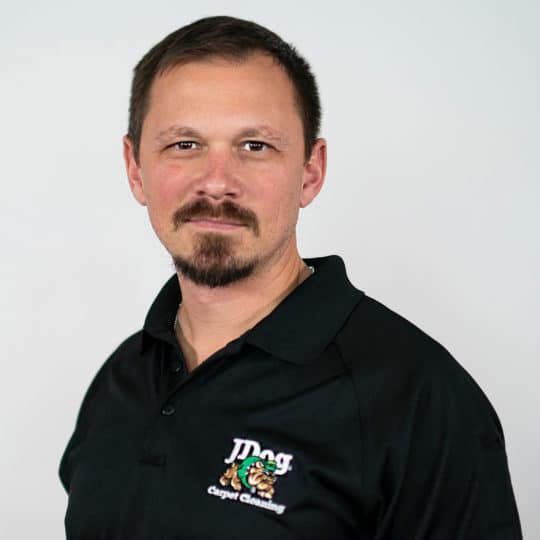 Chayse Roth
President & Chief Operating Officer – JDog Carpet Cleaning
Mr. Roth is a Military Veteran, having served almost 13 years in the United States Marine Corps beginning in 2001. Mr. Roth graduated boot camp in August 2001 and then attended the School of Infantry where he was trained as a machine gunner. He then served with 2nd Fleet Anti-terrorism Security Team (2nd FAST) from 2002-2004, during which time he deployed to NAVCENT with two missions into Iraq. Mr. Roth subsequently served a tour in Iraq with 3rd Battalion 2nd Marines. Upon returning from Iraq in 2005, Mr. Roth checked into what was to become Marine Forces Special Operations Command (MARSOC). As a Marine Raider, Mr. Roth deployed to Tajikistan, Pakistan, and Afghanistan twice. Mr. Roth's Military awards include the Joint Meritorious Service Medal, Navy Achievement Medal with combat distinguishing device, and Combat Action Ribbon (two awards). Mr. Roth and his wife decided that it was time for a career change following his last rotation to Afghanistan as they had a beautiful little girl at home that wanted her father around. Mr. Roth left active duty as a Gunnery Sergeant in December 2013.
Following his Military service, he began a consulting business providing military-style vulnerability assessments and awareness training. He also began working at the Marine Raider Training Center (MRTC) as a Subject Matter Expert (SME) in advanced skills. Mr. Roth earned a Bachelor Degree in Emergency and Disaster Management from American Military University in 2015 and immediately began working on an MBA at the University of Mount Olive.
Mr. Roth shut down his consulting service and began looking for a new opportunity. He partnered with his brother-in-law and purchased a carpet cleaning and restoration company in Wilmington, NC in the spring of 2015. Mr. Roth then ran his new company while continuing to work at the MRTC and working double full time on his MBA. He completed his MBA in the summer of 2016.
Mr. Roth opened a coffee shop as a family venture in 2017 after finishing graduate school. The coffee shop was sold in 2018 and Mr. Roth decided it was time to grow his carpet cleaning company by franchising. He had developed a system that was working efficiently and wanted a way to help other veterans become business owners as a way to help them with the difficult transition to civilian life. Mr. Roth had seen what JDog Junk Removal was doing for veterans via franchising and reached out to Mr. Flanagan of JDog for advice. Mr. Roth is now working with the JDog team to launch a national level carpet cleaning franchise under the JDog brand.
Mr. Roth is currently on his third semester of a Doctor of Business Administration, Leadership Cognate, at Liberty University. He lives with his wonderful wife Olessia and amazing daughter Amadea in Wilmington, NC.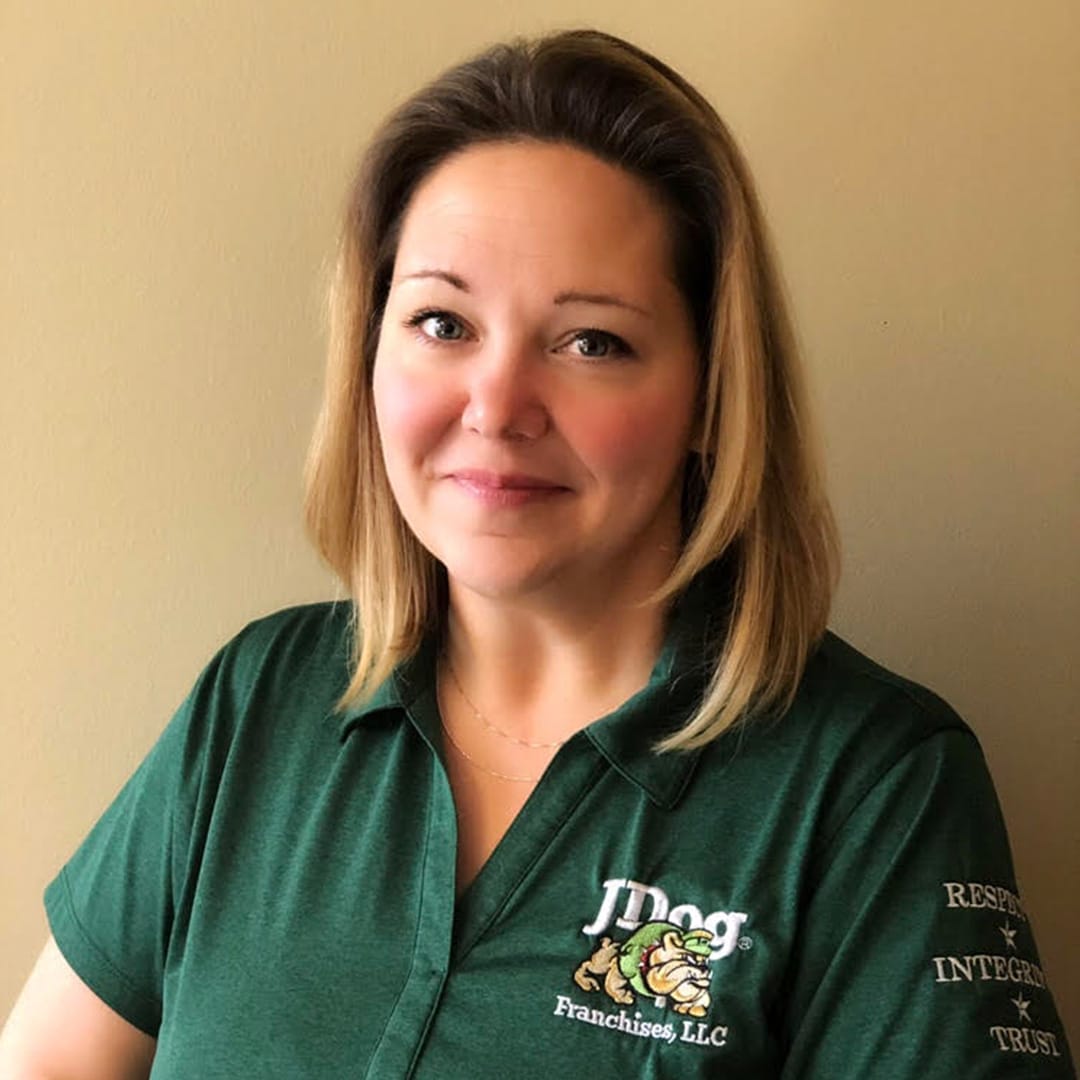 Dana Forester
Vice President of Operations – JDog Carpet Cleaning
Combining military service and private sector experience, Dana is uniquely positioned to help JDog Junk Removal franchisees jump start their businesses. She designed and leads JDog's training programs and serves as the day-to-day contact for all JDog Carpet Cleaning business owners as they prepare to launch their business. She continues to work with franchisees after they have opened, providing operational support and advising them on marketing, management, and growth strategies.
Dana belongs to a very small community of women who have served as a Munitions Systems Specialist, a predominantly male field. She was honorably discharged from the Air Force after four years of service, during which she served under the historic 8th Air Force Headquarters, 2nd Bomb Wing at Barksdale AFB in Shreveport, LA and at the 52nd Fighter Wing on Spangdahlem Air Base, Germany.
Dana comes from a strong legacy of military service. Most notably, her uncle, Ken Baldwin, served as an Army Paratrooper in WWII in the 101st Airborne, 506th Parachute Infantry Regiment, Easy Company, and was an original member of the 'Band of Brothers.'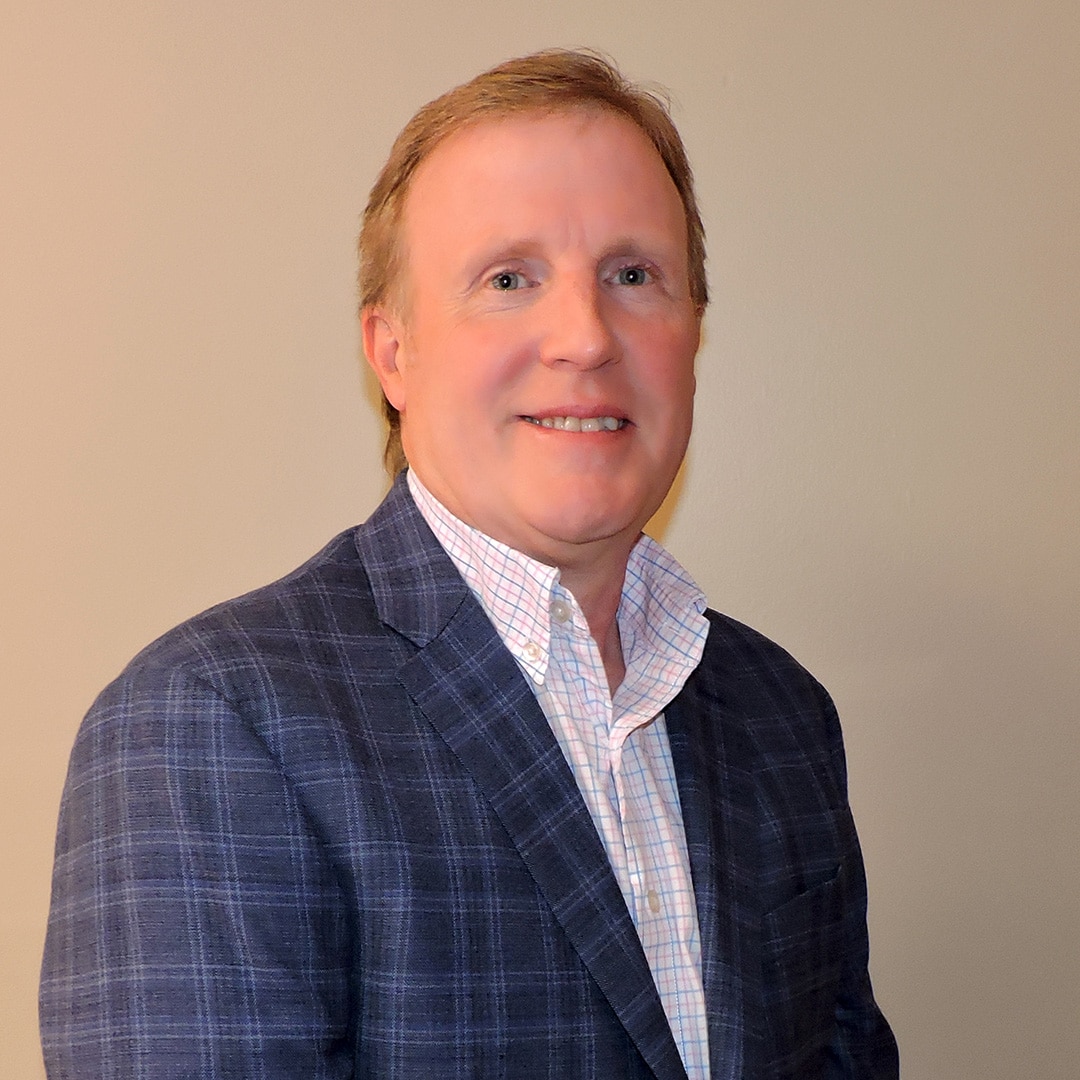 Terry Corkery
Director of Franchise Development – JDog Brands
As director of franchise development, Terry is responsible for expanding JDog's locations. His goal is to have a JDog franchise serving all zip codes throughout the United States.
Work History
Terry's work history positions him as the right person to achieve the goal of expanding JDog. He has over 25 years of experience in the franchise industry. He has found success with franchise organizations ranging from start-up companies to mature businesses. Terry also owned his own company for 15 years, working with over 750 franchisors to help expand their business by identifying potential franchisees.
The franchise industry respects his contributions, and he has been a speaker at multiple IFA (International Franchise Association) events, as well as other industry-related conferences and educational institutes.
Military Legacy
Terry's father was a World War II Veteran and served in the Army in both North Africa and Italy during the war.
Outside of JDog
When not working, Terry is spending time with his family. He and his wife, Maria, and have five children and two beautiful grandchildren.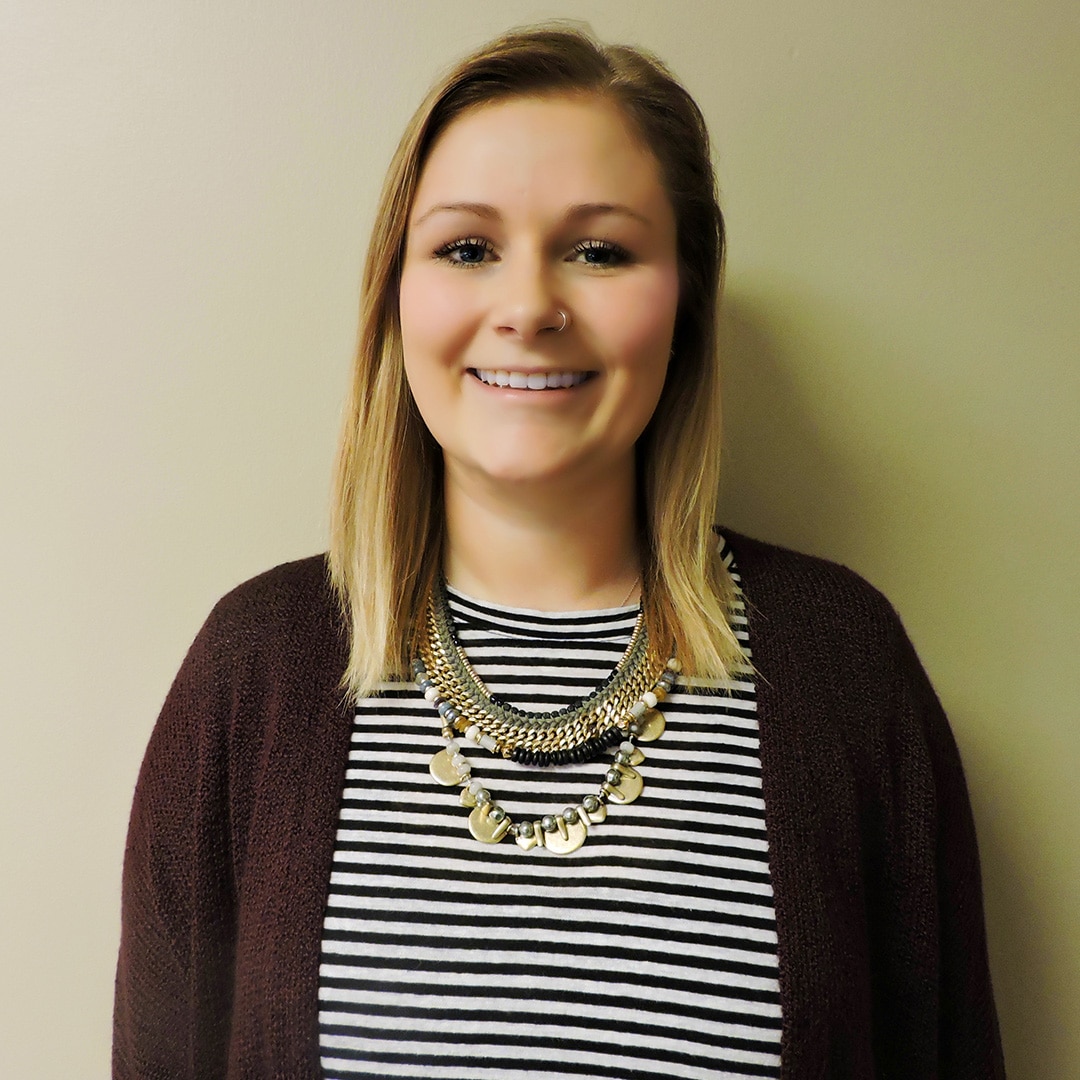 Maddie Seiler
Marketing Manager – JDog Brands
Maddie Seiler is JDog's marketing manager. She is responsible for our graphic design, public relations, and social media.
Education and Community Service
Maddie graduated from Millersville University with a degree in speech communication and public relations. After graduating, she joined AmeriCorps, completing her term of service with Lancaster Lebanon Habitat For Humanity in July of 2017. She then moved to the Philadelphia area to start her professional career with JDog.
Military Legacy
Both of Maddie's grandfathers served in the Army, and her uncle served in the Air Force.
Heather Morgan
Operations Coordinator – JDog Brands
Heather Morgan is the Operations Coordinator at JDog, providing training and support to in daily operations to franchisees. In 2016, she retired from full-time active duty service in the Pennsylvania Army National Guard after 22 years of service. During her military career, she worked in logistics, maintenance, and operations. Her passion was supporting Soldiers with equipment and resources to make them successful. She uses this same passion and experience to support JDog franchisees.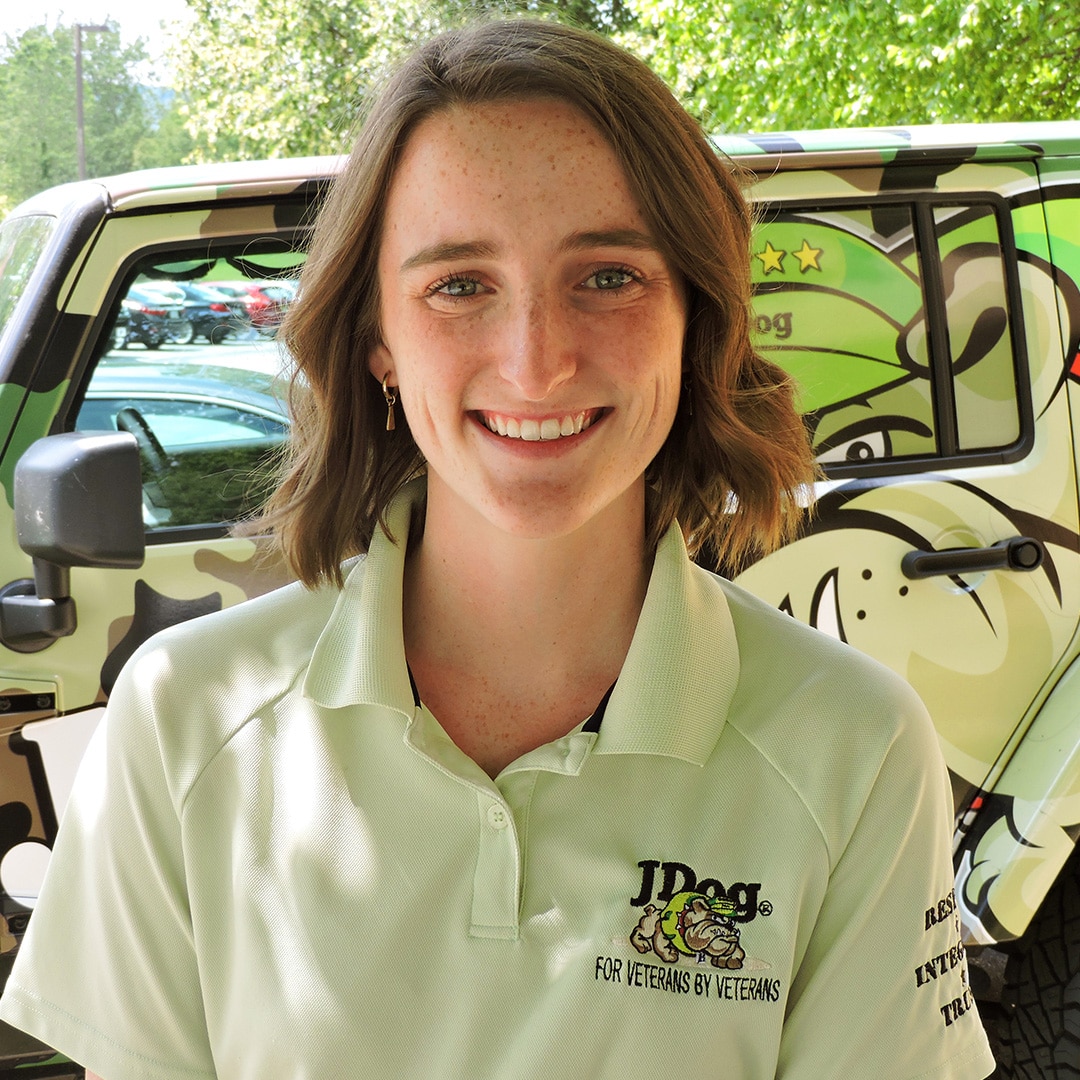 Kellie O'Brien
Marketing Coordinator – JDog Brands
Kellie O'Brien is the Marketing Assistant at JDog Brands. She has previously held internship positions locally and abroad, specifically with JDog Brands. These experiences have led to her expertise with video production and social media. Kellie is a 2019 graduate of Saint Joseph's University and has a degree in Communications. Both of Kellie's grandfathers served in the Coast Guard.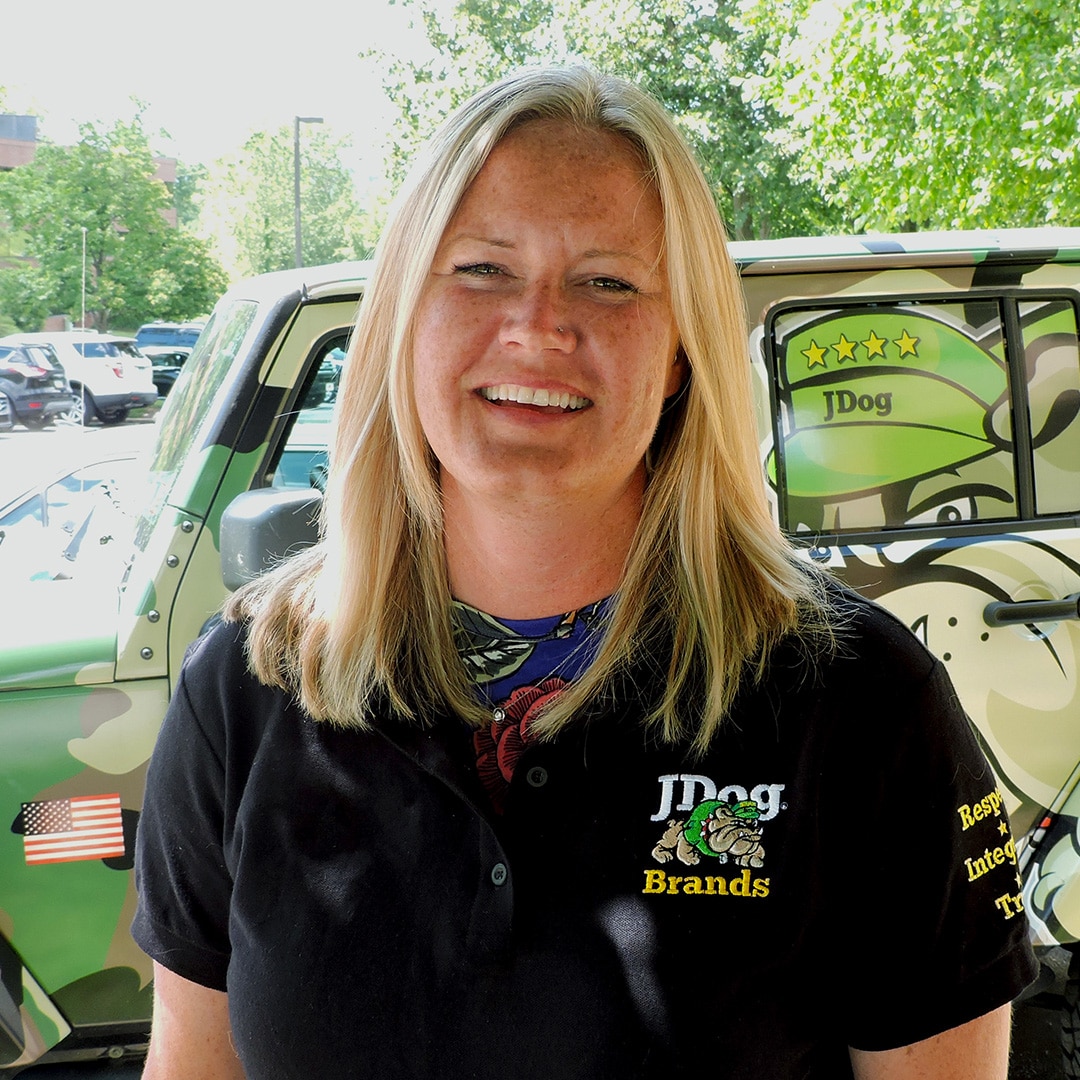 Dana Perry
Franchise Sales Coordinator – JDog Brands
Dana Perry is the Franchise Sales Coordinator at JDog Brands. In 2012, Dana got out of the Army after serving 12 years. During her Military career, she worked in logistics and as a recruiter. This experience makes her the perfect fit to qualify the franchise leads of her fellow Veterans.
Alex Archawski
Alex Archawski is a Veteran, social entrepreneur, and sales trainer/coach with Sales Evolution (www.salesevolution.com). His mission is to help organizations achieve outstanding sales success. Through his experience of transitioning twice out of the service, he also created a thriving nonprofit, Greater Philadelphia Veterans Network (GPVN) whose mission is to provide empowerment tools for local Veterans seeking employment, leadership skills, and Entrepreneurship success. The organization also provides support services to companies seeking to hire local Veterans. GPVN's motto is "Our Tools, Your Mission". For more information please feel free to visit www.gpvn.org / www.veteransharktank.com
Justin Constantine
Justin Constantine retired from the Marine Corps at the rank of Lieutenant Colonel. He is now an inspirational speaker and Veteran advocate. He speaks at numerous corporate, educational and military institutions about leadership, the upside of change, teamwork and overcoming adversity. Justin is also a Senior Advisor at the US Chamber of Commerce Foundation's Hiring Our Heroes program. And as a consultant with Military.com, Justin assists corporations with all aspects of their Veteran hiring initiatives.
Justin deployed to Iraq in 2006, serving as a Civil Affairs Team Leader while attached to an infantry battalion. While on a routine combat patrol, Justin was shot in the head by a sniper. Although the original prognosis was that he had been killed in action, Justin survived thanks to risks taken by his fellow Marines and a courageous Navy Corpsman. For his service in Iraq, he earned the Purple Heart, Combat Action Ribbon and Navy-Marine Corps Commendation Medal.
After recovering from his injuries in 2007, Justin worked at the U.S. Department of Justice and then as Counsel for the Senate Veterans' Affairs Committee. In 2011 the Secretary of Defense appointed him to a four-year term on the Task Force for Recovering Warriors. Justin also worked for several years with the FBI as an attorney on a counterterrorism team.
He recently completed his first book, My Battlefield, Your Office, which applies military leadership skills to the private sector. His writing on military and leadership issues has been featured in such outlets as CNN, Time, the Washington Post, The Atlantic, Forbes magazine, USA Today, Business Insider, Stars and Stripes and the Huffington Post. Justin is also a co-host of the weekly Internet program, Military Network Radio, and a weekly guest on the Internet radio station All Marine Radio.
Justin graduated from James Madison University in 1992 with a double major in English and Political Science and a minor in German. He joined the Marine Corps while in law school at the University of Denver School of Law, and graduated from there in 1998. Justin was the Honor Graduate of his class at the Marine Corps Command and Staff College in 2009. In 2015, he graduated on the Dean's List from Georgetown University with a Master of Laws degree focusing on National Security.
In 2012 the Virginia Legislature passed a commending resolution highlighting Justin's continued support of Veterans and other wounded warriors. Justin is a Presidential Leadership Scholar, has been named a Champion of Change by the White House, and also was awarded the prestigious inaugural 2014 Lincoln Award recognizing his outstanding achievement and excellence in providing opportunities and support to our nation's Veterans and military families. To learn more about Justin, please go to www.justinconstantine.com. He can also be contacted at justin@justinconstantine.com or 703.850.5647.
Ralph Galati
Ralph Galati was born and raised in Philadelphia and Delaware County, PA. He is a graduate of St. James High School (Chester, PA) class of 1966; and he received his Bachelor of Science degree from St. Joseph's University (Philadelphia, PA) in 1970 and was commissioned a 2nd Lieutenant in the United States Air Force. As a member of the Air Force ROTC, he was a Distinguished Military Graduate, President of the Arnold Air Society, and recipient of the St. Joseph's University Dean's Award.
Ralph attended USAF Flight Training in 1970, and received his Wings in 1971. He was a Weapon Systems Officer in the F-4 Phantom aircraft, and was assigned to Ubon Royal Thai Air Force Base in Thailand in the fall of 1971. Ralph qualified as a Laser Guided Bomb lead, and was soon elevated to the role of Forward Air Controller. On February 16, 1972 he and his pilot were shot-down over North Vietnam and were immediately captured and taken to Hanoi. He spent the next 14 months as a Prisoner of War. Ralph was repatriated on March 28, 1973.
Ralph served as an Officer in the USAF for eight years – as a Flight Instructor, Curriculum Developer, and at the Pentagon with the Secretary of the Air Force Office of Legislative Liaison. During this time he earned his Master's Degree in Public Administration/Human Resource Management from Golden Gate University in San Francisco, CA. Ralph completed his Active Duty in 1978, and continued to serve in the Air Force Reserve until 1981. Ralph's military awards include:
The Silver Star
The Bronze Star with Valor w/1 Oak Leaf Cluster
The Air Medal w/4 OLC
The Air Force Commendation Medal w/2 OLC
The Purple Heart w/1 OLC
Ralph was hired by IBM in 1979, and retired in 2007 after 28 years of service. He was a Certified Client Executive and Global Account Manager in the Industrial Sector, developing solutions for large, global enterprises. He was the recipient of numerous Leadership and Sales awards. After his retirement from IBM, Ralph was employed by SAP Americas Headquarters in Newtown Square, PA – and worked in their Education and Training business.
Ralph has also served as a University Adjunct Faculty member and Academic Advisor at Widener University, Cabrini College and St. Joseph's University from 1982 to 2012. His focus is the Business Value of Information Technology, Organizational Leadership and Managing Dynamic Change.
Ralph served as the Veterans Liaison for Delaware County, PA from 2011-2013. His role included outreach efforts across the county, as well as ensuring that all Delaware County Veterans and their families receive the benefits to which they are entitled.
Ralph is presently the Director of Veterans Services at St. Joseph's University. His office is responsible for: Developing and implementing Entrepreneurship Programs for Veterans, with a specific focus on disabled Veterans; coordinating campus-wide programs for Veterans and dependents; and Designing Career Development initiatives for Veterans.
Ralph has been married to Rosemary for 45 years. They have two grown children – one with a Master's Degree in Journalism, and the other is a Medical Doctor. Ralph and Rosemary live in Wallingford, PA. He can be reached at 610.999.4609 and rgalati@jdog.com.
John DiNapoli
John DiNapoli has over 30 years of leadership experience that spans both the military and civilian sectors. Throughout his career, he has commanded units of various sizes including companies, battalions, and brigades. John retired in 2016 as a Brigadier General (BG) in the NJ Army National Guard. His civilian experience is centered on healthcare, with 25 years in positions of increased responsibility to include Sales Representative, Manager, Account Director and Vice President for Pharmaceutical and Medical Supply companies. These companies include: GlaxoSmithKline (GSK), Marion Merrill Dow, SmithKline Beecham, MEDecision, Blistech and Medical Action Industries. John is also an Adjunct Professor at Rutgers University in New Jersey. John has developed his skills as a leader through formal training as well as real-world experience. He holds a Masters of Business Administration from Rutgers University, a Masters in Strategic Studies from The US Army War College, and a BA in Mathematics and Philosophy from Gettysburg College.
He has completed and delivered multiple Values-Based Leadership courses throughout his military career. Brigadier General DiNapoli offers a unique blend of direct leadership experience from both the military and healthcare sectors with the added benefit of classic training. His background has enabled him to teach, coach and mentor executives at various levels in diverse environments. As a helicopter pilot, John recognizes the importance of teamwork and strategic leadership to ensure that the mission is accomplished safely and effectively. As importantly, he has observed the results of poor leadership which can negatively impact an organization by affecting morale, destroying unit cohesion and ultimately compromising success. Within the healthcare industry, John has been able to apply his leadership expertise to develop the talents of subordinates, peers and even many of his superiors, helping companies reach new heights.
John's multi-dimensional experience as a leader differentiates him from individuals who may seem to understand leadership from a distance, but are limited by a one-dimensional perspective. As a result, John is effective in developing programs that specifically enhance the leadership abilities of individuals and help them realize their full potential. For more information please feel free to contact John at jdinapoli@jdog.com.
Forrest Pragoff
Forrest Pragoff is a member of the JDog Joint Chiefs Advisory Board. He served in the Delaware National Guard and is a member of the Society of Cincinnati, America's first military Veteran's organization, founded by the victorious American and French officers at the conclusion of the American War of Independence. George Washington was the Society's first President General and Forrest served as the Society's President General from 2007 through 2010. In recognition of his successful initiatives to integrate the French members more fully onto the leadership and activities of the Society, Forrest was decorated by the French government with the award of Chevalier de La Legion d'Honneur. Forrest spent nearly 30 years in the investment management industry, where his teams achieved more than $1 billion in sales volume. He received a Bachelor of Arts degree from Princeton University.
Larry Liss
Larry Liss is a member of the JDog Joint Chiefs Board of Advisors. Larry is highly decorated Vietnam War Veteran and completed his Army service as a Captain 1970 after serving seven years. He received his wings as a Helicopter Pilot in September of 1966 and served as a combat helicopter pilot from September 1966 until February 1968. He flew a total of 650 combat missions. Some of his awards are: 25 Air Medals, one for Valor, the Bronze Star, 3 Purple Hearts, the Valorous Unit Commendation for Extraordinary Heroism, the Meritorious Unit Commendation and the Distinguished Flying Cross for Valor. He was also awarded the Vietnamese Cross of Gallantry twice. During his flying career he amassed a total of 4,500 hours of flight time. Larry is the primary focus of the BBC special "Helicopter Warfare/Vietnam Firefight" who lead the "Cau Song Be Rescue Mission." Larry has also had an accomplished business career, having built and sold several large-scale businesses. He has also served as an Executive Coaching Consultant providing services to 16,000 senior corporate executives and managers of Fortune 1000 companies. In 2011, Larry was voted in as a member of the Distinguished Flying Cross Society, Board of Directors and was voted in for a second three year period in January of 2014. He is a graduate of the Pennsylvania Military College, now Widener University (BA English Literature).
Alan (AL) Gourlay
Alan (AL) Gourlay served in the Marine Corps for 30 years and retired as a Sergeant Major in 2005. He served in 3 Infantry Battalions holding the billets of Rifleman through First Sergeant. Special Duty Assignments included; Inspector-Instructor Duty, Drill Instructor Duty, Marine Corps Recruit Depot San Diego, and Marine Officer Instructor Duty, University of Florida. Once selected to First Sergeant, he also served with 2nd Intelligence Company and II Marine Expeditionary Force/Marine Forces Atlantic Headquarters Company. As a Sergeant Major, he served with Marine Air Control Squadron 4, Marine Medium Helicopter Squadron 262, Headquarters U. S. Marine Corps as the Sergeant Major of the Performance Evaluation Branch then transferred to Camp Lejeune where he served as the Sergeant Major of the 4th Marine Expeditionary Brigade – Anti Terrorism where he retired. Since departing the Marine Corps, he has worked as a support contractor with Marine Corps Systems Command. He has supported numerous programs to include the Joint Biological Tactical Detection System, Mine Resistant Ambush Protected Vehicle, Global Combat Support System-Marine Corps, and the Distributed Common Ground Surface/System-Marine Corps in the areas of training and logistics.
Carlo Aragoncillo
Carlo Aragoncillo was born in Yokota, Japan – his father's first United States Marine Corps duty station. At the age of three, his family relocated to Philadelphia where they lived on the Philadelphia Naval Shipyard for several years. Carlo's family later moved to Deptford, NJ where he graduated from Deptford Township High School. He went on to earn a Bachelor of Arts degree in Forensic Psychology from Fairleigh Dickinson University in 2007 and a Master of Arts degree in Criminal Justice from Rutgers University-Camden in 2010.
Carlo joined the United States Army in October 2011, and attended Basic Combat Training at Fort Jackson, SC and Officer Candidate School (OCS) at Fort Benning, GA. Upon commissioning from OCS in 2012, Carlo commissioned as a Signal Corps Officer. During his career, Carlo served as a Battalion Information Technology Manager, Platoon Leader, and Direct Signal Support Team Officer in Charge (DSST OIC). He assisted the New Jersey National Guard 1st Battalion, 114th Infantry (1-114th IN) during state active deployment in response to Hurricane Sandy in 2012. Most recently, he deployed to the Middle East in support of Operation Spartan Shield (OSS) and Operation Inherent Resolve (OIR) from 2016 to 2017.
Carlo has been assigned to the following units: 439th Multifunction Medical Battalion at Joint Base McGuire-DixLakehurst and Bravo Company, 392nd Expeditionary Signal Battalion at Tobyhanna Army Depot. While deployed overseas, he served as the DSST OIC at Al Asad Air Base, Iraq in support of Task Force Al Asad (TFAA) and Combined Joint Task Force-Operation Inherent Resolve (CJTF-OIR).
Carlo continues to serve as a Captain in the U.S. Army Reserves and was recently appointed as the Company Commander for Bravo Company, 392nd Expeditionary Signal Battalion. Among his awards and decorations, Carlo has earned the Meritorious Service Medal, Inherent Resolve Campaign Medal (with one campaign star), and the Global War on Terrorism Expeditionary Medal.
Prior to being selected as the Director of Philadelphia's Veterans Advisory Commission, Carlo worked as a project manager specializing in IT Infrastructure and disaster response. Carlo and his wife, Shelley, live in South Philadelphia.
---